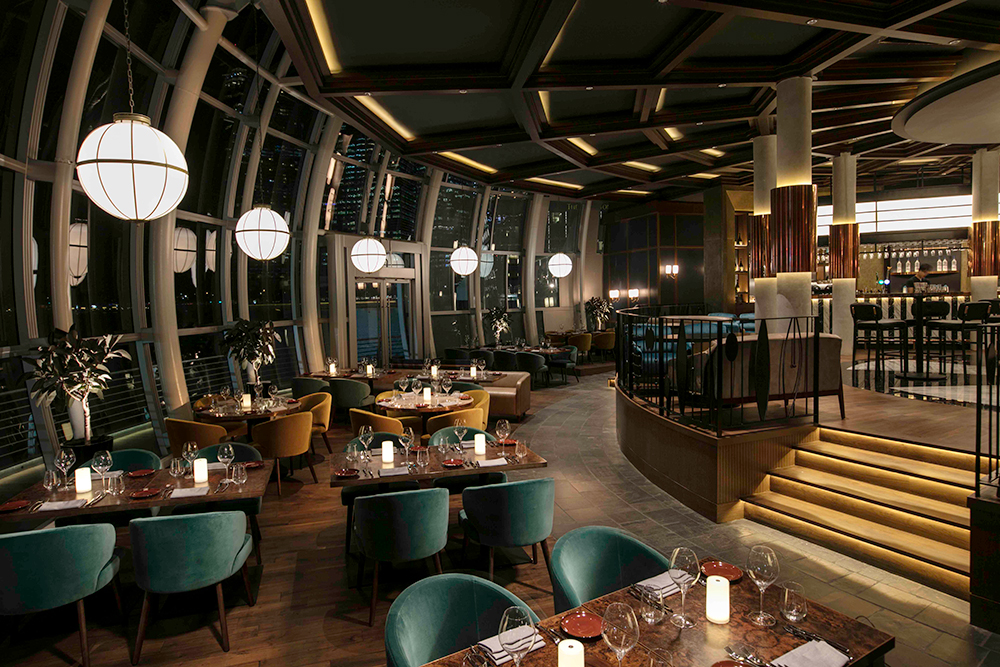 Monti at the Fullerton Pavilion is Singapore waterfront's premier lifestyle and dining destination. The sleek and sexy multi-concept venue along Marina Bay offers more than contemporary Italian cuisine and drinks. The uniquely dome-shaped, glass walled venue offers a sophisticated, contemporary destination with a panoramic view of one of the city's iconic vistas. No wonder Monti is a proud winner of the Silver A' Design Award in Interior Space and Exhibition Design category 2017 by the International Design Academy.
For those who prefer a tipple or two, wander up to Monti's open-air rooftop terrace and be treated to cocktails that span from a range of classic, easy drinking libations to one-of-a-kind creations while taking in the views of the sunset against the stunning view of the Marina bay. Be it a cosy evening among friends, an intimate respite, or a celebratory party, a memorable experience awaits.
The Fiorentina Experience, Exclusively at Monti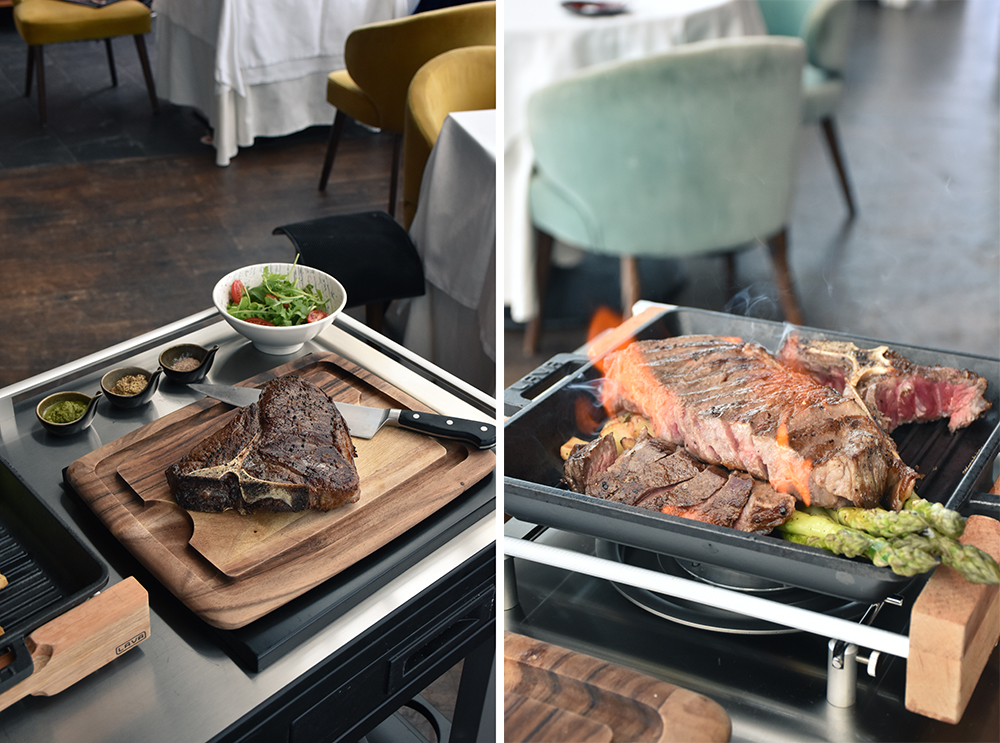 Monti offers The Fiorentina Experience which features the broadest selection of the industry's best properly aged, world-class T-bone steaks. This includes the Mayura Full-Blood Wagyu T-Bone, Sanchoku F1 Wagyu T-Bone, and Rangers Valley Black Onyx T-Bone. A result of superior genetics, exceptional marbling traits, as well as consistent and careful rearing in a pristine environment. The entire selection is known for its rich, tender, and unparalleled full-flavoured tasting profile.
The Mayura Full-Blood Wagyu T-Bone, which won the highest level of Australia's Delicious Produce Awards in 2018 with an impressive marbling score of 9+, is available exclusively at Monti. This full-blood single source Wagyu is located at Mayura Station in South Australia; best known for its perfect climate, fertile peat valleys and limestone knoll rises. With a unique diet of grain and chocolate, the Mayura Full-Blood Wagyu T-Bone imparts a buttery and nutty flavour, paired with a silky, tender texture, and succulent juiciness.
The restaurant and bar offer a perfect setting for corporate lunches, romantic dates, and social gatherings, while you savour delectable delicacies against the magnificent view of the bay.