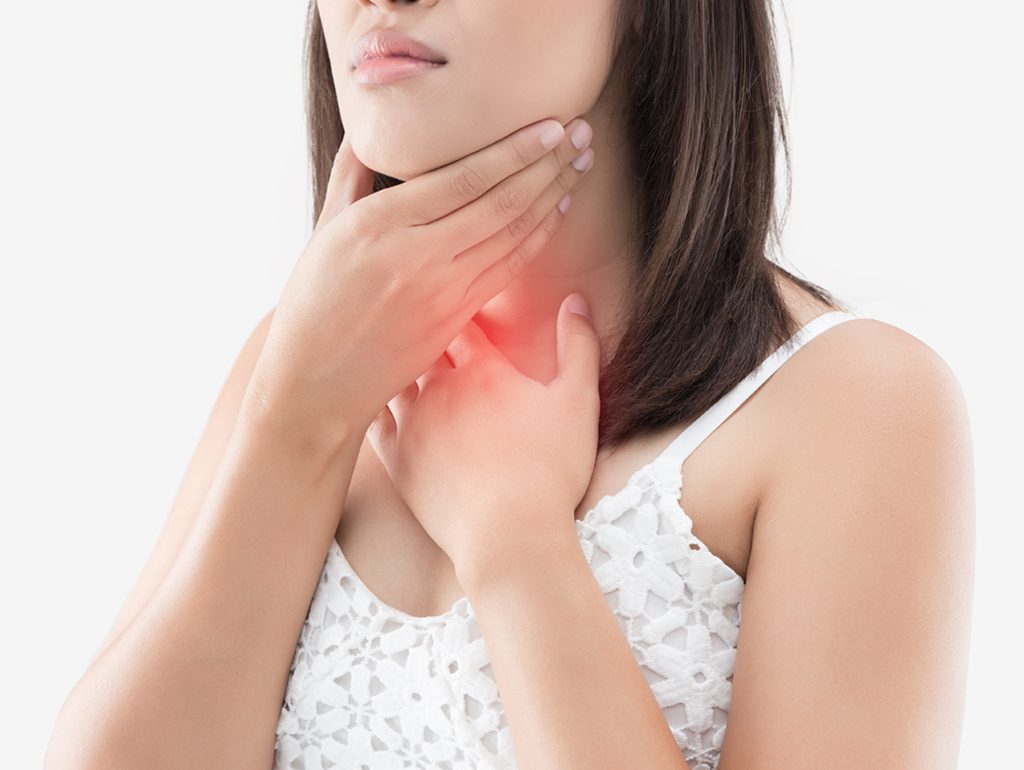 Benign and malignant are the two general categories that tumours are classified into. While one may think that removal of a benign tumour is not necessary, Professor Christopher Goh, an ear, nose, throat (ENT) surgeon who practises at Novena ENT — Head & Neck Surgery Specialist Centre, says this is not applicable to tumours related to the salivary glands.
"Even if the lump in the salivary gland is not cancerous, I would still strongly recommend that you remove it surgically. The tumour will keep growing, and there is a chance it may turn malignant in the future," said Prof Goh.
Detection and Diagnosis
The first sign of salivary gland cancer is a lump growing in the salivary gland area, located just in front of the ear, all the way to the jawline. Majority of these growths are not painful, although you may feel or see the growing lump.
Diagnostic procedures include obtaining a sample of the lump with a needle, in conjunction with ultrasound scan guidance, to do further testing in the laboratory to determine if it is cancerous, elaborated Prof Goh.
Causes of these Growths
"There is no specific cause of salivary gland tumours but smoking is associated with a benign parotid gland tumour commonly called Warthin's tumour. This growth is a result of the proliferation of lymphoid tissue within the gland as a response to smoking," said Prof Goh.
Surgery is a Must
"Some of my patients ask me if there is any medication or way to treat the tumour besides surgery. But unfortunately, surgery is the only option to remove the growth. Depending on the severity of the condition, patients may have to undergo radiation therapy as a follow-up treatment after that," explained Prof Goh.
Recovery will take a couple of weeks, and most patients are able to go back to work about two weeks after the surgery.
Prof Goh explained that it is also interesting to note that chemotherapy, despite being an effective form of treatment for most head and neck cancers, does not work well on glandular cancers like thyroid and salivary gland cancer.
Sizes and Stages
It is logical to draw a parallel between the size of the lump and the stage of the cancer — cancerous tumours in their later stages are generally bigger in size. However, Prof Goh said that you cannot accurately determine the size of the lump through a simple visual assessment.
He mentioned a recent patient whom he operated on to remove a salivary gland tumour. The growth was not obvious on inspection, but when it was removed, it was about the size of a chicken's egg.
"There are also a fair number of patients who come in for consultation only during the later stages of the cancer because they were unaware of the growth. Thus, it is important that you have a good awareness of your body, so that you can detect any unusual growths early and get it evaluated," said Prof Goh.
The "Smart Bomb"
Unlike salivary gland cancer, thyroid cancer has a more specific and identifiable cause — exposure to radiation. But one of the treatments for thyroid cancer is, interestingly enough, radiotherapy, where radioactive iodine is ingested by the patient. This is done after the thyroid gland has been removed by surgery.
In Singapore, the patient has to undergo the treatment in the hospital, in a confined area for about three days. This is to minimise contact with others and also because the patient's waste has to be collected and disposed of properly, to prevent the radioactive substance from getting into our sewage system.
Prof Goh explained: "As most parts of the body will not absorb this radioactive iodine except the thyroid gland tissues, very specific and targeted treatment is achieved, leading to it being dubbed as a 'smart bomb'."