SCREENINGS ARE A BIG PART OF THE PRENATAL STAGES AND AN IMPORTANT WAY TO ENSURE THAT BOTH MUMMY AND BABY ARE IN THE PINK OF HEALTH. HOWEVER, MANAGING NUTRITION EVEN BEFORE CONCEPTION IS JUST AS CRITICAL.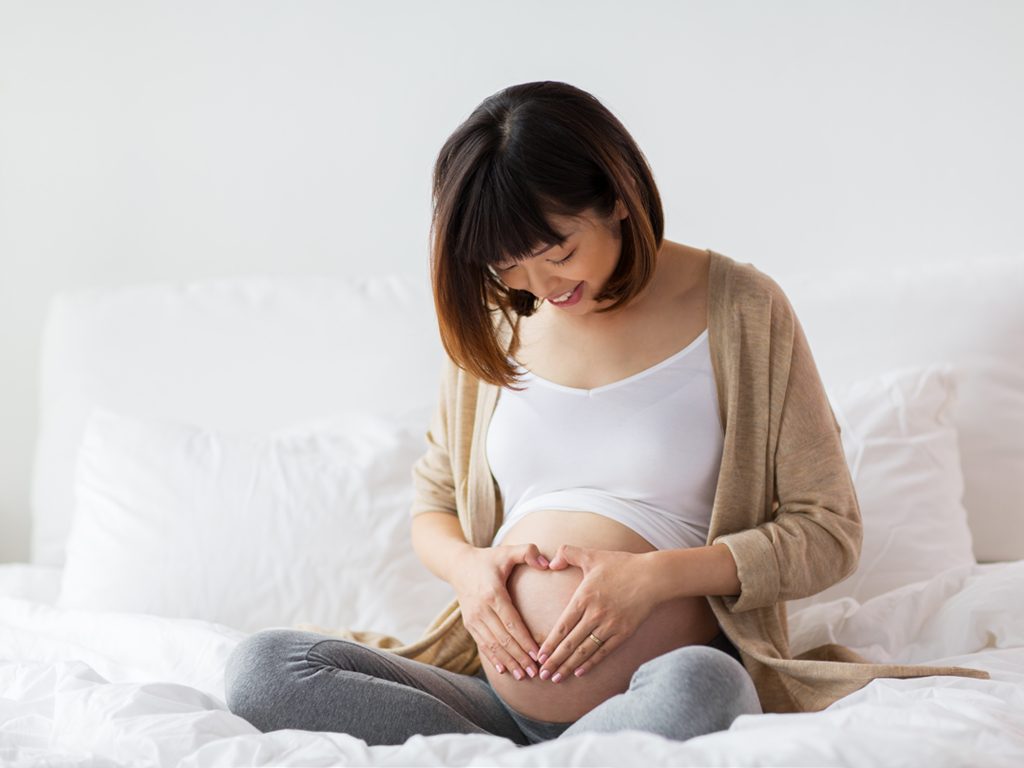 When a woman is expecting, a lot of attention is paid to her health and that of the child she is carrying. However, pre-pregnancy health should also not be ignored. According to the International Federation of Gynecology and Obstetrics (FIGO), "attention should be paid to nutritional status before pregnancy whenever possible".
This lifelong health approach emphasises the importance of laying the foundations for good adolescent and young adult health. This brings about "considerable positive benefits" that ensure the health of a woman and her children, as well as secures the health, productivity, life expectancy, and well-being of future generations. FIGO points out that malnutrition (both undernutrition and obesity) needs to be addressed and this includes identifying the need for supplementation.
Underscoring these concerns over nutrition is Singapore's own longitudinal study of how conditions in pregnancy and early childhood influence the health and development of women and children. Called Growing Up in Singapore Towards Healthy Outcomes (GUSTO), this study of over 1,200 Singaporean women and their babies uncovered many important findings. Some of these findings include the impact of being overweight, which increases the risk of gestational diabetes, the development of diabetes in later life, and the risk of obesity and diabetes in children.
As such, a healthy lifestyle, balanced diet, and weight management play an important role even before conception. This needs to be continued well into pregnancy — coupled with a comprehensive screening schedule.
First trimester screenings (0–13 weeks)
In the first trimester, an obstetrician will confirm the viability of the pregnancy and 'date' the pregnancy by assessing the size of the fetus. Dating is most accurate at this time. Following confirmation of viability and number of fetuses (i.e. single, twins or more), the tests will then help determine the fitness of the mother to handle the pregnancy, as well as examine the likelihood of severe or lethal fetal anomalies. Blood is drawn from the mother to screen for anaemia, determine her hepatitis and rubella immunity status, and to rule out syphilis. Blood pressure and blood glucose levels are also measured.
Parental Blood Group and Rhesus statuses are assessed to detect a Rhesus negative woman who has a Rhesus positive spouse. The mother would have to be vaccinated with Rhogam at Week 28 to 34 to reduce the risk of sensitisation so as to safeguard subsequent pregnancies.
Nuchal translucency screening (NTS) is an ultrasound test that is done between Week 11 and 13 to determine the risk of Down syndrome and other chromosomal problems (Trisomy 13 and 18), and allows early structural screening of the fetus. A noninvasive prenatal test (NIPT) is done after Week 9 to detect Down syndrome and other chromosome abnormalities. A Chorionic Villous Sampling (CVS) is offered and performed when there is strong evidence of a chromosomal abnormality. Unlike the two abovementioned tests, which are only screening tools, CVS is an invasive diagnostic test that carries a small risk of miscarriage.
Second trimester screenings (14–26 weeks)
As the fetus is fully developed by Week 12, the second trimester is usually the best time to screen for fetal anomalies. The tests are commonly done between Week 20 and 22. An assessment of the cervix should be performed during this period to exclude shortened and incompetent cervix. The mother should also have a breast exam before the end of this trimester. An amniocentesis (amniotic fluid test) is carried out only when there is high suspicion of chromosomal disorders. It is best performed at Week 16.
Third trimester screenings (27–40 weeks)
This is the last trimester and baby movements are to be observed. Regular fetal growth scans will be done to not only track the growth, but also the amniotic fluid level. Doppler flow studies can also be performed as needed to help assess fetal well-being. By Week 37 and above, the obstetrician will usually discuss the mode of the delivery and choice of pain relief with the couple.