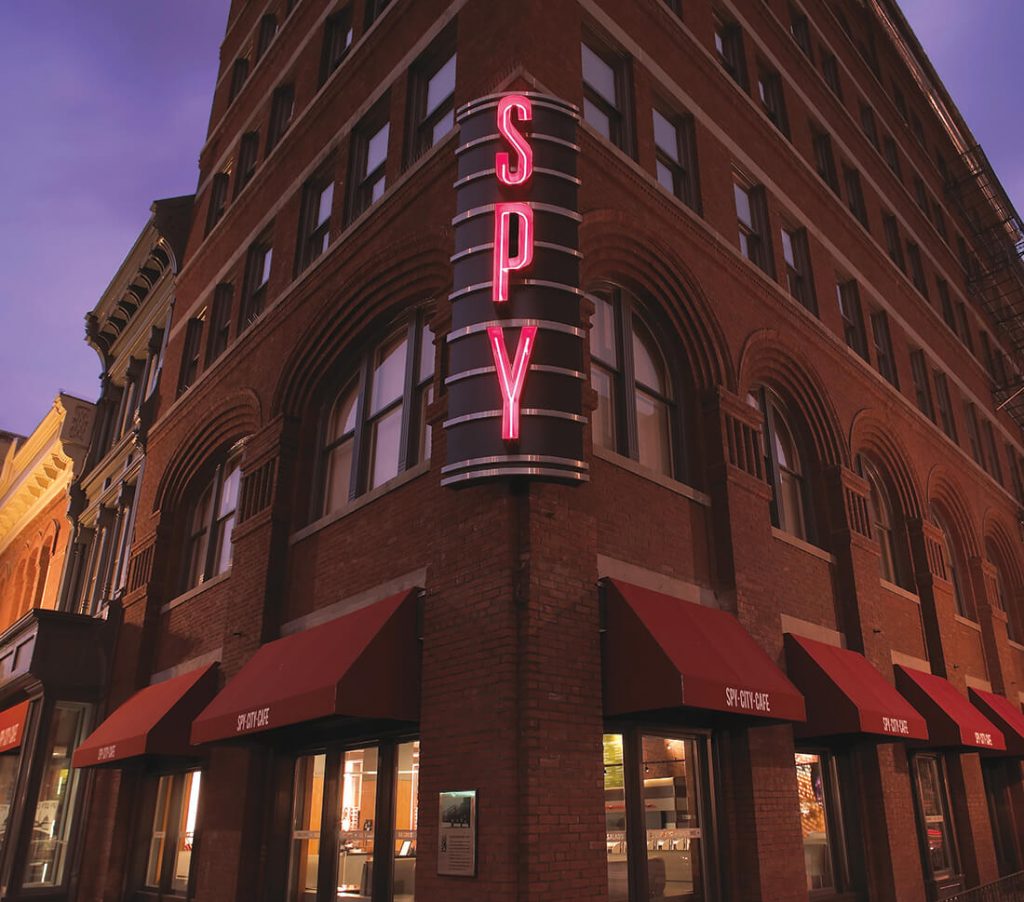 From toilets to dog collars, it seems that our fascination with anything quirky knows no bounds. This story takes a look at some unusual museums around the world that focus on the weird and the wonderful.
International Spy Museum, Washington DC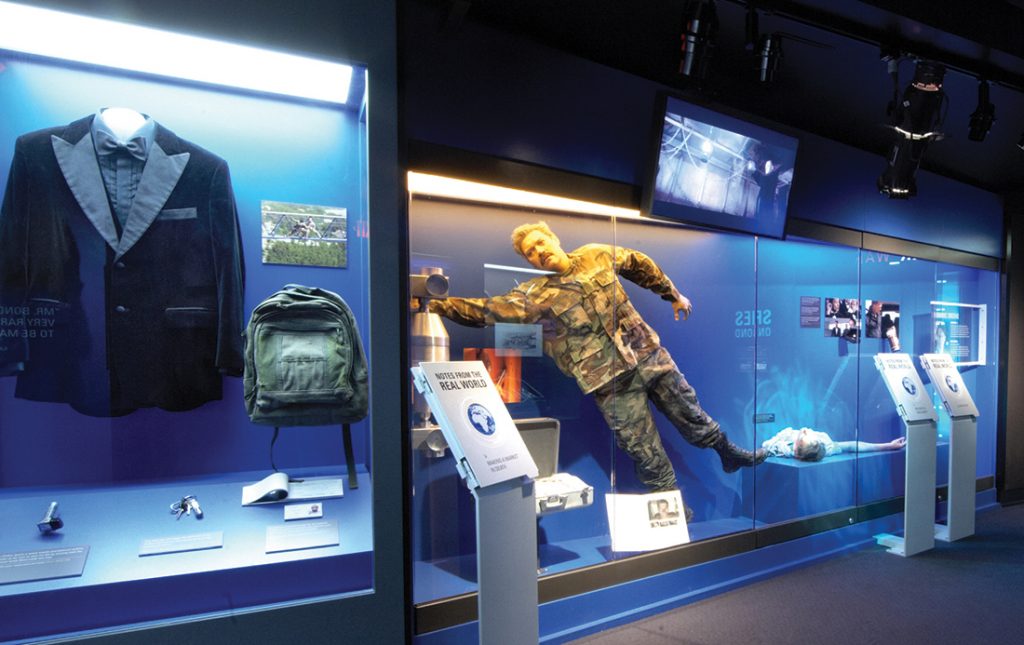 If you believe Hollywood, the life of a spy is fraught with danger but filled with romance as well. This museum allows you to go undercover and discover the truth for yourself. Its permanent exhibition comprises the world's largest collection of espionage artefacts from international intelligence services. Look out for the Lipstick Pistol used by KGB operatives during the Cold War, the Fountain Pen Camera issued by the CIA in the late 1970s, and the Brass Knuckles worn by British Special Forces in the 1940s.
If you're not interested in static displays, Operation Spy and Spy in the City will take you on an immersive journey through a mission. Motion simulators, confined spaces and other props are used to create a sense of danger and urgency within the museum during Operation Spy. The more adventurous among you will relish stepping out into the city, armed with a GPS unit, in the Spy in the City mission. Decipher the clues and codes as you walk stealthily around the museum, making sure you're not being followed.
Sulabh International Museum of Toilets, New Delhi
We take sanitation for granted, but in many third-world countries, having a basic toilet in one's home is considered a luxury. Sociologist Dr Bindeshwar Pathak spent more than three years scouring the globe for the information and materials he needed to set up this museum, which aims to open our eyes and minds to this ubiquitous feature of our lives.
More than a million people have viewed the exhibits, which chronicle the evolution of toilets from 2,500BC till today. Look out for pictures of the commodes used in medieval England. Designed to resemble treasure chests, these commodes were an ingenious way to fool highway robbers. From simple chamber pots to elaborately decorated Victorian toilet seats, one thing's for sure: you'll never look at a toilet the same way again.
The Dog Collar Museum, Kent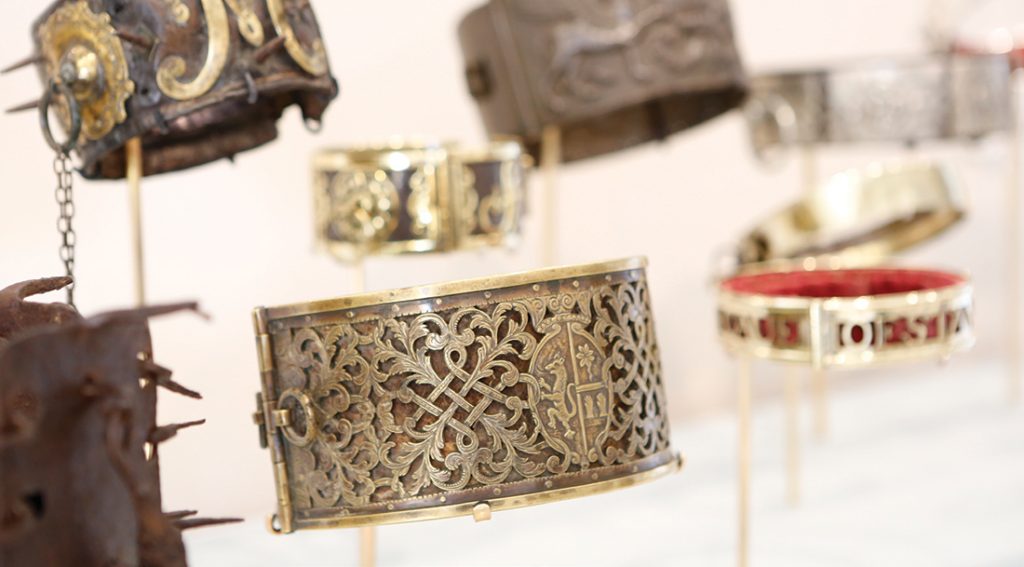 Dogs have been wearing collars for 500 years. If this nugget of information is news to you, it's time to schedule a visit to this museum the next time you visit jolly old England. You'll get to see more than 130 rare and valuable collars, including one that belonged to a Spanish iron herd mastiff in the late 15th century.
The museum owes its existence to Mrs Gertrude Hunt, who presented her collection of more than 60 dog collars to the Leeds Castle Foundation in 1977. Over the years, the museum acquired more collars, either by purchasing them or via donations from members of the public. If you have an unusual or historically important dog collar, you could donate it too. Who knows, it may sit alongside a 16th-century German iron collar with fearsome spikes or a 20th-century collar fashioned from tyres, beads and plastics. Scooby snack, anyone?
The Salt and Pepper Shaker Museum, Gatlinburg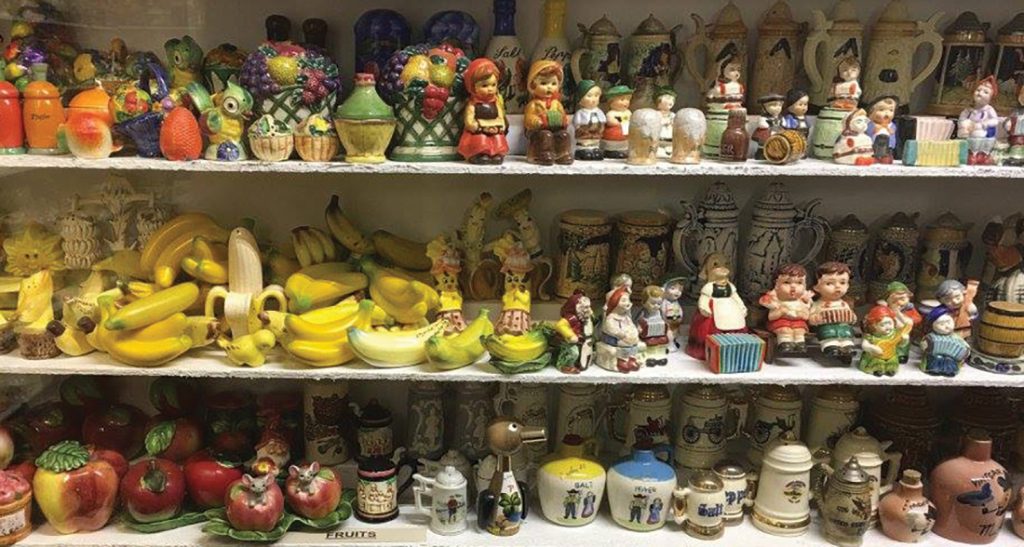 Around 25 years ago, an American family discovered that their pepper mill didn't work. So they did what any other normal family would do — they headed off to the shops to buy one that did. However, the unexpected happened: the parents Rolf and Andrea Ludden, and their children Andrea and Alex, discovered a world of shakers that came in what seemed to be an endless variety of shapes, themes and colours. This sparked a further interest in the mum, who was an archaeologist. Enamoured with the history of these humble dining companions, she proceeded to photograph and catalogue them, which is no mean feat when you consider that she had more than 20,000 pairs of shakers to go through!
In 2001, the family opened this museum in Tennessee's Smoky Mountains to share their enthusiasm for shakers with the rest of the world. You'll find shakers that were used from as long ago as the 1500s, a salt shaker shaped like an aspirin tablet, and a salt-and-pepper pair featuring The Beatles.
The Owl Museum, Penang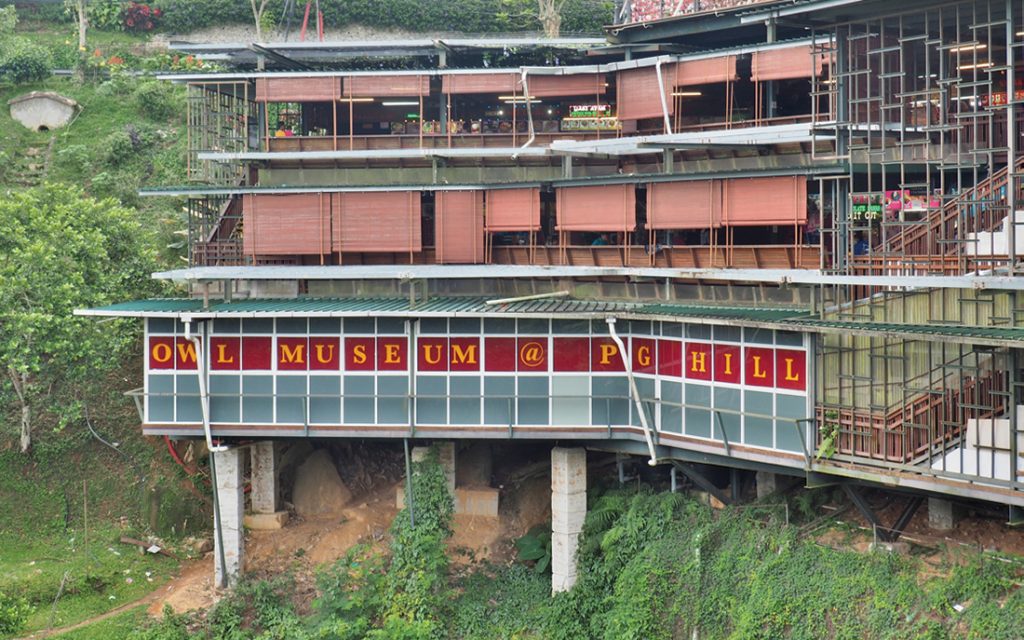 It doesn't take up much space on top of Penang Hill, but this museum makes full use of walls and floors to display anything and everything related to owls.
The collection includes more than 1,000 unique arts and crafts from 20 countries, including Japan, Uruguay and France. Many of these owls are made from exotic materials such as buffalo horn and crystal, as well as everyday substances such as plastic, glass and even beans.
The onsite shop is stocked with T-shirts, jewellery and home décor items, which are just perfect for that holiday souvenir or gifts for loved ones.
Underwater Museum of Art, Cancun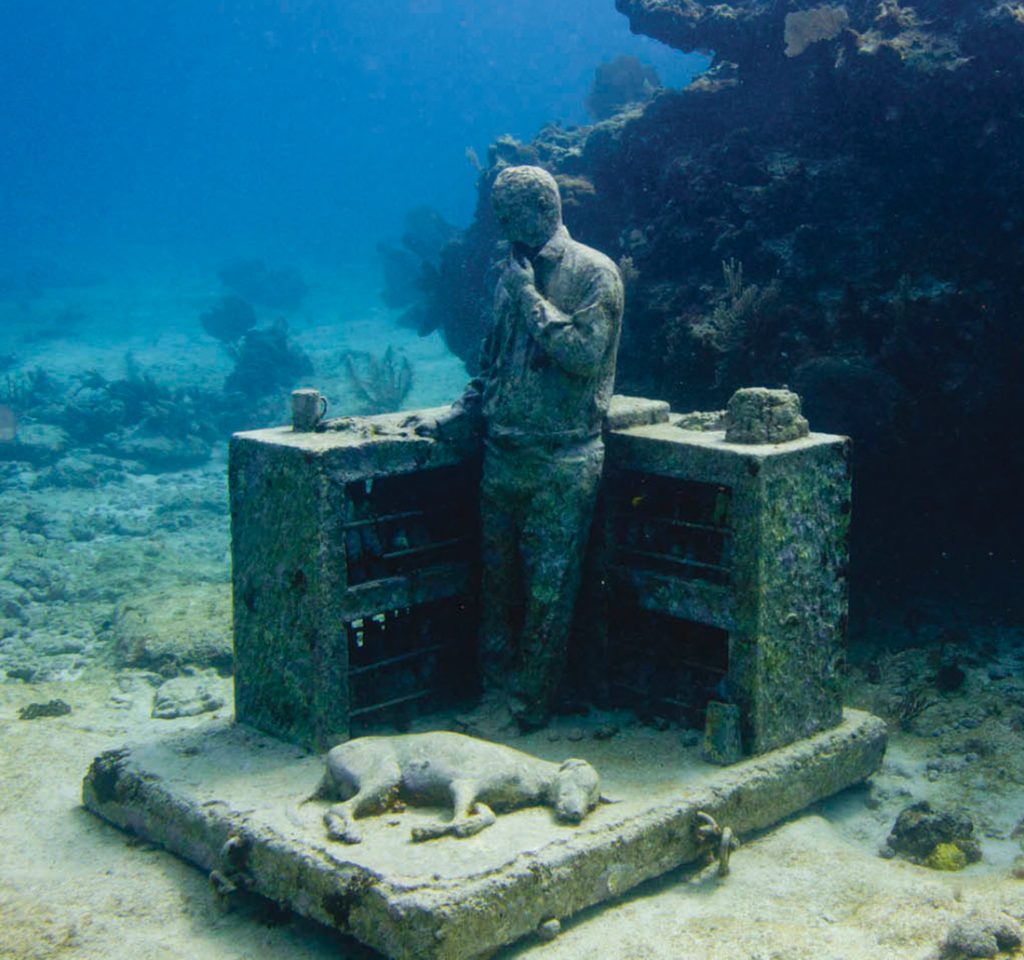 Why have a museum on land when you could create one beneath the sea? With this in mind, Roberto Díaz Abraham, former President of the Cancun Nautical Association, and Jaime González Cano, Director of the National Marine Park, asked English sculptor Jason deCaires Taylor to create 10 life-sized works. These were secured to the seabed around Cancun, Isla Mujeres and Punta Nizuc, and opened to the public in 2009.
Since then, five more artists were commissioned and there are now more than 500 permanent life-sized and monumental sculptures occupying an area of more than 420sq.m, making this one of the world's largest and most ambitious underwater art attractions. Each sculpture weighs more than 200 tonnes and is made from special materials that help to promote coral life. You can choose to view these sculptures from a glass-bottomed boat, or get wet and go scuba diving or snorkelling to enjoy them up close.
Old Umbrella Shop, Launceston
It might not fit a dictionary definition of a museum, but this shop does provide a rare glimpse into Tasmania's retail heritage. The shop itself dates back to the early 1900s, and the original blackwood display cases are the perfect home for the collection of rare old umbrellas and early souvenirs.
You may not wish to leave without buying a brolly or any of the National Trust and Tasmania-made products — after all, it is a shop.
Museo Del Risparmio, Turin
Money makes the world go round and this museum will show you just how this happens. It shouldn't come as a surprise, as its name translates into Museum of Saving. Targeted at adults and children alike, everything here is geared towards helping visitors improve their financial literacy. Fictional documentaries, cartoons, video games and interactive labs are just some of things visitors can use to help them understand the subject of money better.