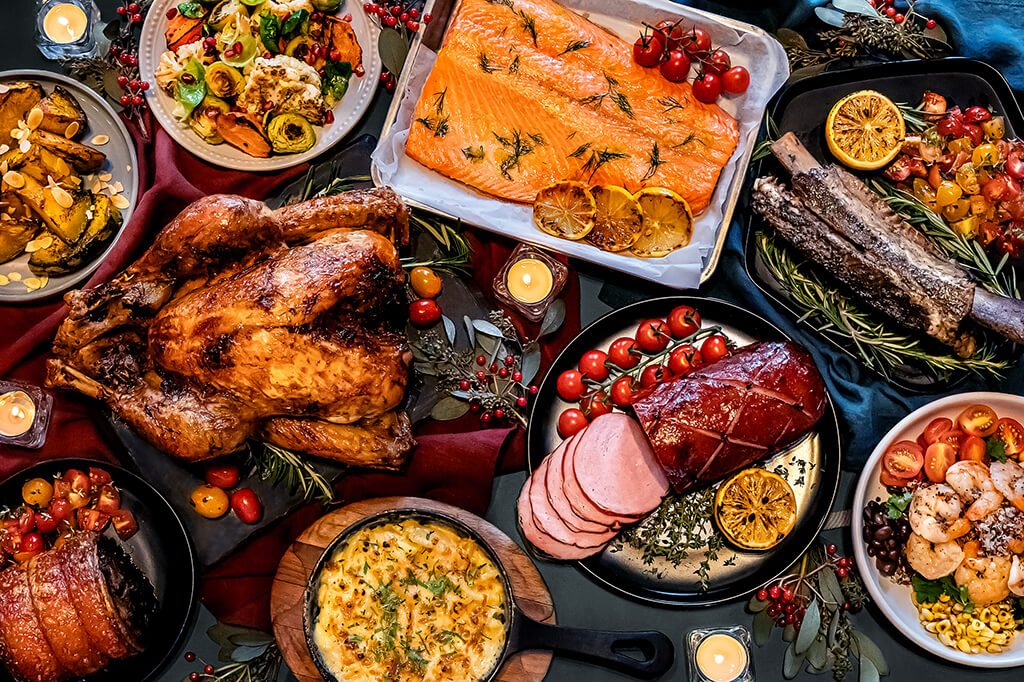 The Marmalade Pantry is set to enchant with 'A Christmas Tale', a festive feast of succulent roasts, enticing side dishes, and delectable log cakes. From intimate gatherings to larger celebrations, the bistro offers specially curated bundles for a memorable home dining experience. Guests can also revel in the magic of Yuletide Afternoon Tea Sets or indulge in exclusive a la carte specials and set menus available at each outlet.
The festive spread at The Marmalade Pantry features an array of sumptuous roasts including the Roasted Maple Bourbon Turkey, Lemon & Dill Salmon, Beef Short Ribs, Porchetta, and Baked Maple Gammon Ham. These delightful dishes promise to add a touch of luxury to your celebrations. Complementing the main course are sides like Roasted Pumpkin and Berry Chicken Jus, along with signature dishes like The Marmalade Mac & Cheese and Quinoa Salad with Prawns.
End your festive feast on a sweet note with the Merry Berry Cheese Log Cake and Nutty Noel Chocolate Log Cake. For a hassle-free celebration, The Marmalade Pantry offers tailored festive bundles designed to cater to varying group sizes. Additionally, guests can enjoy exclusive Elegant Festive Afternoon Tea Sets, featuring an assortment of nostalgic sweets and savouries.
For more information, visit www.themarmaladepantry.com.sg