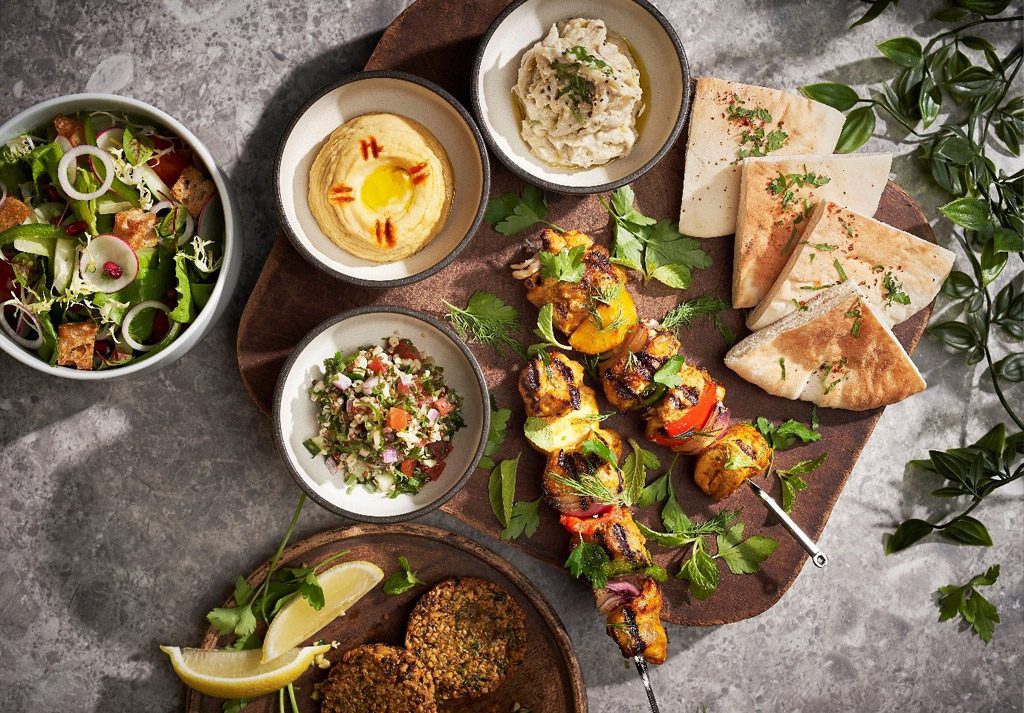 Enjoy mouth-watering, diverse flavours from the Mediterranean at White Marble – a Mediterranean grill restaurant created by Chef Otto Weibel, one of the most respected figures in Singapore gastronomy.
Living up to its name, White Marble evokes Mediterranean conviviality with the use of white and grey tones as well as natural, luxurious finishes in the restaurant, including a mother of pearl mosaic. At this lovely restaurant, you can savour gastronomic dishes from the three Mediterranean regions – Middle East, Southern Europe and Northern Africa.
Highlights from their menu includes their Fish Of The Day – the fresh catch of the day seasoned with sea salt flakes, lemon, light herbs and cold-pressed olive oil, as well as Chicken Leg Bone-in Tagine – a classic Moroccan stew that will leave you craving for more.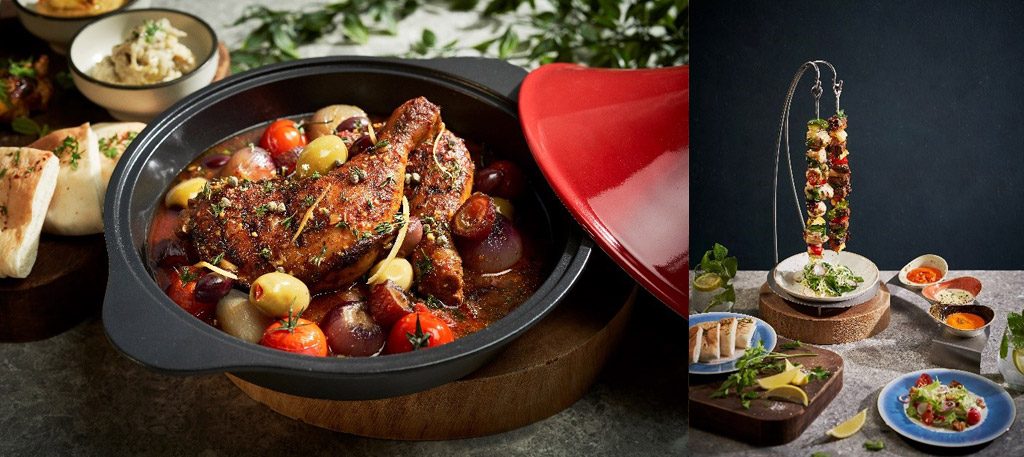 Another must-try is their two skewered dishes – Seafood and Australian Lamb that are served with Lemon Garlic Cream, Harissa Aioli, and Salbitxada sauces.
These mouth-watering dishes are all waiting for you! Head down to White Marble located at Orchard Rendezvous Hotel and give them a try.
Address
1 Tanglin Road, #01-09
Orchard Rendezvous Hotel
Singapore 247905
Contact Details
www.whitemarble.com.sg
Tel: 97729434
FB: @whitemarbledining
IG: @whitemarblesg
Operating Hours
Daily: 11:30am to 10:30pm
Seating Capacity
Dining room: 80
Bar: 12
Outdoor terrace: 66
Reservations
www.sevenrooms.com/reservations/whitemarblesingapore