Everyone loves that sun-kissed glow. But while going outdoors is great for the body and mind, did you know that the rays of the sun can damage your skin?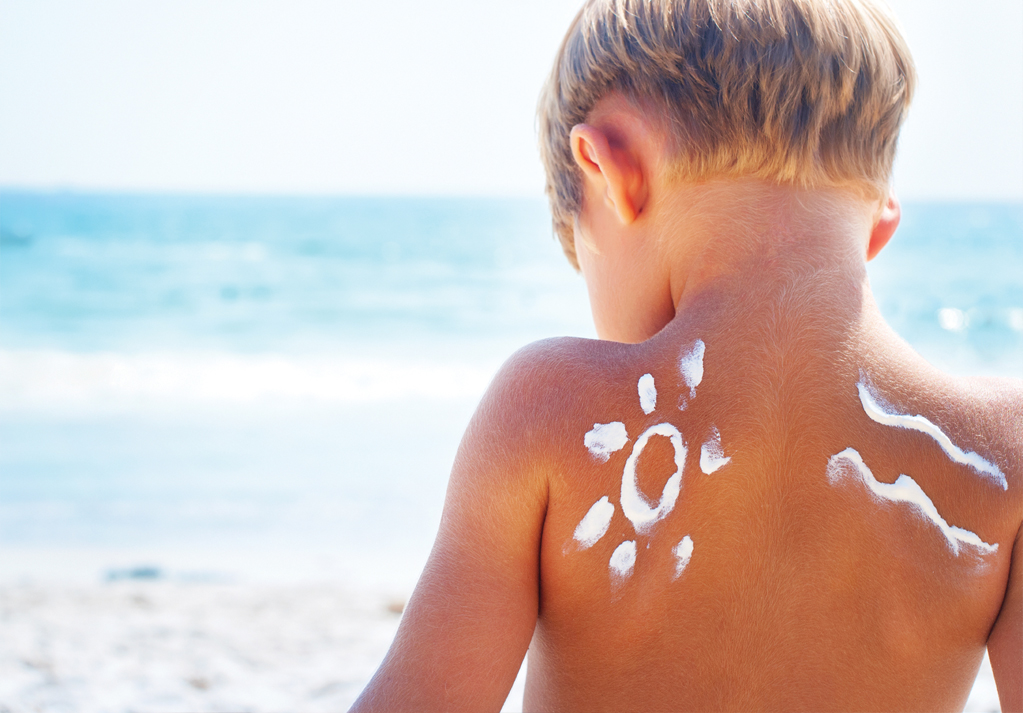 There is no such thing as a safe tan, even with a generous amount of sunscreen, says Dr Jean Ho, a dermatologist who has been practising for more than 15 years. This article sets the record straight on the seven most common misconceptions about sunscreens.
#1 SUNSCREENS PROTECT YOU AGAINST UV RADIATION COMPLETELY
Ultraviolet (UV) radiation reaches the earth in the form of UVB and UVA rays. UVB is known to be the chief cause of skin reddening and sunburn, which is why sunscreens were initially developed to provide protection against UVB alone.
However, UVA penetrates the skin more deeply than UVB. Unlike UVB, UVA does not burn the skin and is thus dubbed the 'silent killer'. Prolonged exposure to UVA often leads to long-term health problems such as skin ageing, wrinkling and cancer. "Sunscreens can give people a false sense of security. If your skin doesn't seem to be burning, it doesn't mean UVA rays aren't entering your skin," Dr Ho cautions.
A broad-spectrum sunscreen, however, provides protection against UVA and UVB rays. Unless your sunscreen is certified broad-spectrum, don't count on safe sun protection.
#2 TANNING GIVES YOU A HEALTHY GLOW AND IS THEREFORE GOOD FOR YOU
What is perceived as a 'healthy' tan is in fact the body's reaction to the sun's damaging rays.
Whenever your skin is exposed to the sun, you may notice that your skin starts to darken and become tanned. This reaction is brought about by the skin's production of melanin, a pre-formed dark pigment in the skin. Suntanning, even with sunscreen on, is far from healthy as UVA and UVB rays can damage the skin's DNA, Dr Ho explains, and these genetic mutations can lead to skin cancer. The production of melanin is therefore the body's way of protecting itself against UV radiation from the sun.
While most Asians have brown pigments in their skin, Caucasians tend to have redder ones. In trying to achieve a tan, for instance, Caucasians may stay in the sun for too long, which exposes them to harmful UV radiation. That is why some of them are diagnosed with skin cancer as early as 40 years of age, Dr Ho shares.
#3 SPF 30 IS TWICE AS GOOD AS SPF 15
Sun Protection Factor, or SPF, refers mainly to the amount of UVB protection a sunscreen offers. An SPF 15 sunscreen, for instance, blocks 93% of UVB radiation, while an SPF 30 sunscreen blocks nearly 97%.
A simpler way to understand SPF is to refer to it as the time taken before the skin burns, Dr Ho suggests. For instance, if your bare skin takes five minutes to burn without any sunscreen on, applying SPF 15 sunscreen would increase that time period by 15 times.
While that may sound good to outdoor enthusiasts, keep in mind that SPF doesn't offer protection against UVA, the silent killer. Unlike the SPF system, the measure of a sunscreen's ability to protect your skin against UVA isn't globally standardised. In Asia, for instance, protection grades range from PA+ (light) to PA++++ (strong).
#4 TO PLAY IT SAFE, CHOOSE THE HIGHEST SPF AND MAKE SURE IT'S WATER-RESISTANT
Selecting a suitable SPF depends very much on your day-to-day activities, Dr Ho advises. Athletes, for instance, may be exposed to the sun for long periods of time and should go for SPF 50. Chauffeur mums or salespeople may consider SPF 30, while SPF 15 may suffice for office workers. SPF 15 is the recommended level for cosmetics as well.
If you are swimming or perspiring, choose water resistant sunscreens and reapply every four hours, as the level of protection from sunscreen exhibits attrition over time.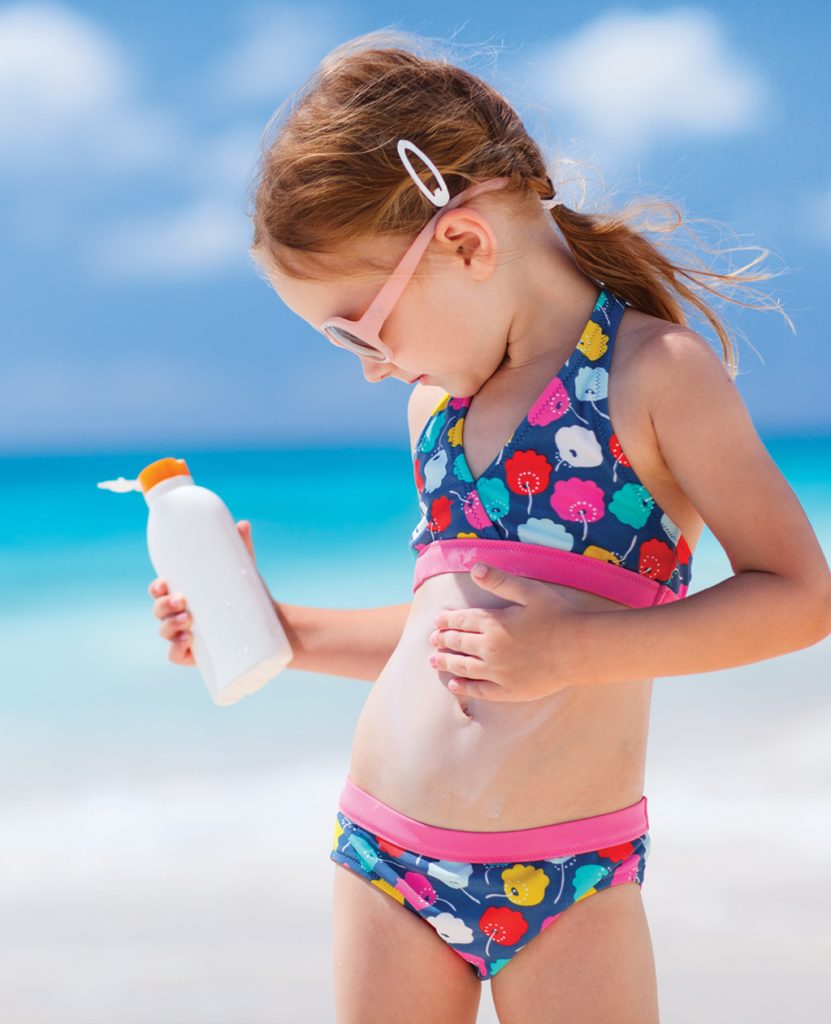 How to Avoid Sunburn
As you throw on your favourite swimwear or your trusty board shorts, be mindful of how much exposure your skin would be getting while you are out and about. Pick clothes made from tightly woven fabrics, which will offer more sun protection since less UV radiation will be able to pass through to the skin. If you're heading to the beach, don't forget to bring along shades, umbrellas and body cover-ups.
If you plan to be outdoors for more than an hour or two, apply a generous amount of sunscreen on. Throw on a wide-brimmed hat for extra facial protection.
Now you're all set for the perfect day out.
#5 DOTTING MY FACE WITH A LITTLE SUNSCREEN IS ENOUGH
Studies have found that people tend to use too little sunscreen. This translates to grossly inadequate protection and failure to achieve the indicated SPF from the product.
Take, for example, a product with an SPF of 30: if one applies only half of the required amount, the effective SPF would be equivalent to a reduced level of 8. This is due to the exponential relationship between quantity and SPF. Hence, in order for the product to provide a protection level of SPF 15, 30 or 50, users will have to apply at least one ounce, or a shot glass' worth, of sunscreen to the exposed areas of the face and body, and one teaspoon of sunscreen for the face and neck, for sufficient coverage.
In addition, non-facial skin is often neglected — note that areas such as ears, neck and décolletage are just as vulnerable to UV burns and long term damage.
#6 SUNSCREEN IS HARMFUL AS CHEMICALS ENTER THE BLOODSTREAM
Sunscreen is designed to be a protective layer that adheres only to the surface of the skin. This makes it possible for us to put it on all day, every day. However, if you are allergic to chemical sunscreens, switch to non-chemical options, which usually take the form of titanium dioxide or zinc oxide.
Infants and very young children have unique vulnerabilities and needs, so chemical-free sunscreens are preferred. A better choice for children would thus be clothing and a hat.
#7 SPRAY SUNSCREEN IS PREFERRED OVER CREAM
Sunscreen comes in a variety of forms — gel, cream, lotion or spray. These are formulated for individual preferences and convenience. People with oily skin may choose gel-based sunscreens over creams. Spray sunscreens may also be a better option for hairy areas and a popular choice for its ease of use. However, when using a spray sunscreen, turn your face away to avoid accidentally inhaling the product.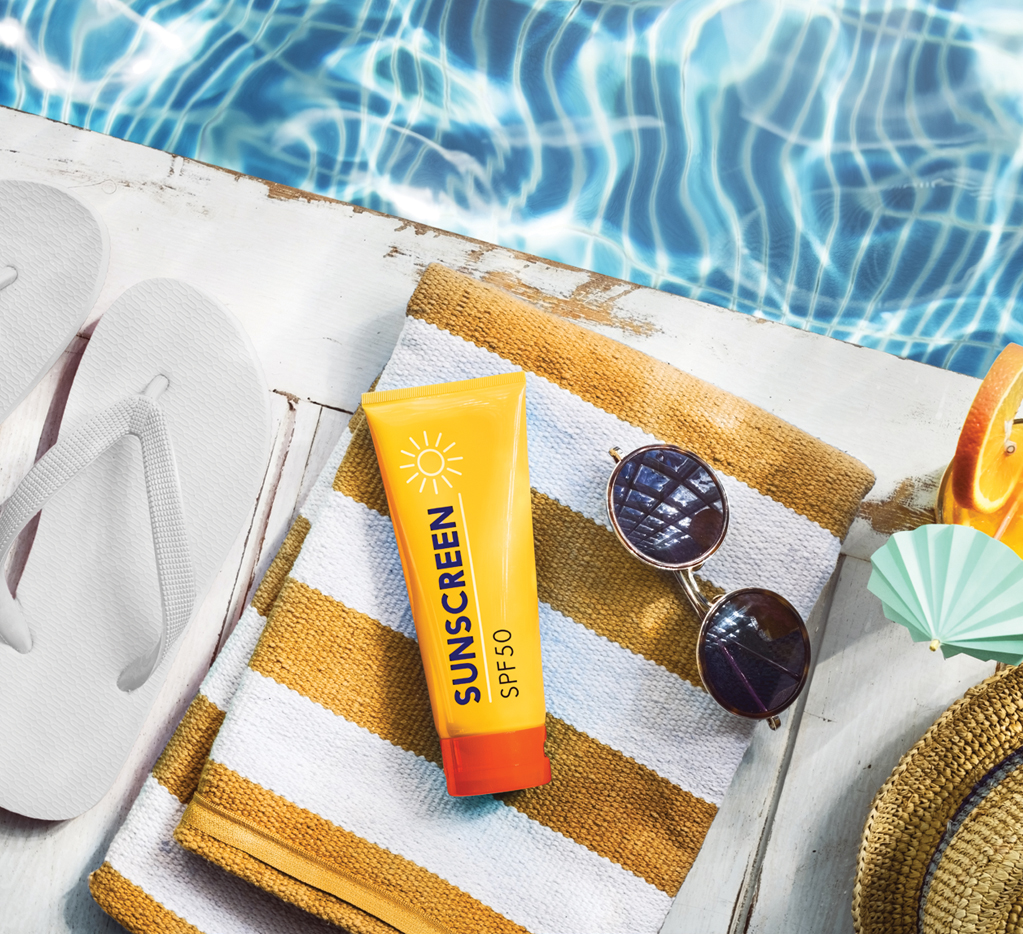 "Some of my clients were active in sports when they were younger and admitted that they had no knowledge of sun protection," Dr Ho relates. "Your skin needs protection from the sun every day. For sun-safe skincare, incorporate a moisturiser with SPF into your daily routine if it's possible, and don't forget your sunscreen before you go baking in the sun. Always make sure that you are adequately covered with sunscreen or protective clothing. And remember — sunburn doesn't just happen when you're on a beach holiday. The skin can burn, even in winter."