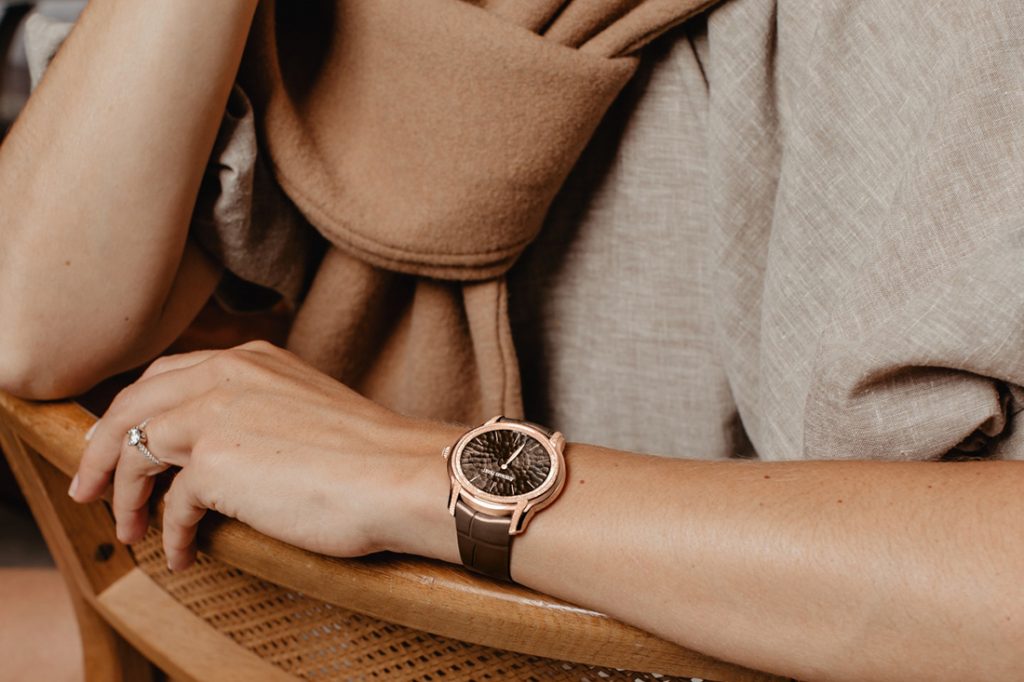 "At Audemars Piguet, we have always charted our own course, following our firm convictions and starting our independent trends, even during times of crisis. We continue today with our new Millenary Philosophique. This watch takes a break from the rushing minutes of our world and invites you to set your own tempo."
– François-Henry Bennahmias
With the new Millenary Frosted Gold Philosophique being introduced this autumn, Audemars Piguet encourages women to re-appropriate time, rather than be constrained by it. Inspired by 17th-century single-hand timepieces, this elegant and abstract watch tells time…philosophically. In defiance of the hustle and bustle of today's world, the Millenary Frosted Gold Philosophique places time back on women's side, with its single hand defying contemporary notions of time measurement.
The 18-carat pink or white gold case features Frosted Gold finishing, a technique Audemars Piguet owes to Florentine jewellery designer, Carolina Bucci. The diamond-dust effect results from hours of meticulous micro-hammering, and elegantly contrasts with the hand-polished bevels adorning the case and lugs.
By telling time philosophically and sentimentally, Audemars Piguet also liberated time from the constraints of the modern watch industry's relentless quest for precision. The Philosophique series of watches further reminds us that watches have always been worn first and foremost as social and emotional markers.