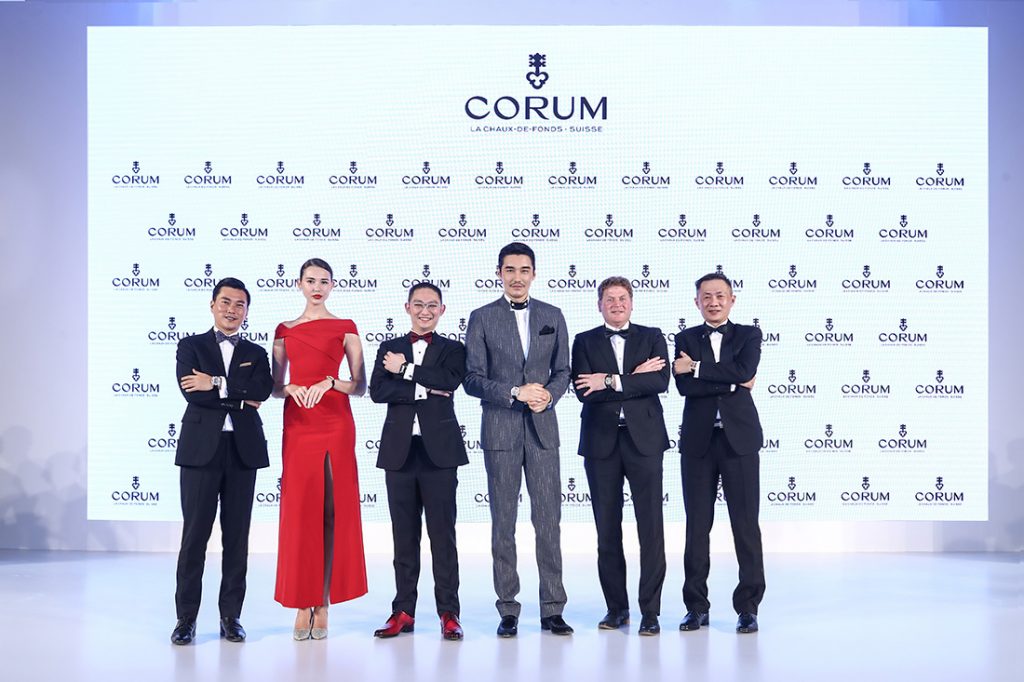 For the first time in 62 years, CORUM presented its new novelties outside of Baselworld. Asia is the first continent in the world to present the 2019 novelties to an audience comprising business partners, members of the media and prestigious guests from Mainland China, Hong Kong, Taiwan, Singapore, Malaysia and Indonesia. CORUM Global Brand Ambassador, Hu Bing, also made an appearance at the product launch.
The CORUM 2019 Product Launch took place at the Sunrise Kempinski Hotel, Beijing and saw the grand debut of the Admiral AC-ONE 45 Openworked Tourbillon amongst many other new models within the CORUM four pillars – Admiral, Golden Bridge, Heritage and Bubble.
The Admiral AC-ONE 45 Openworked Tourbillon timepiece was officially unveiled during the gala dinner graced by Mr Soon Boon Chong, Global Sales & Marketing Director of Montres CORUM, Mr Nicolas Vuillemin, Product Development Director of Montres CORUM and Mr Hu Bing, Global Brand Ambassador of CORUM.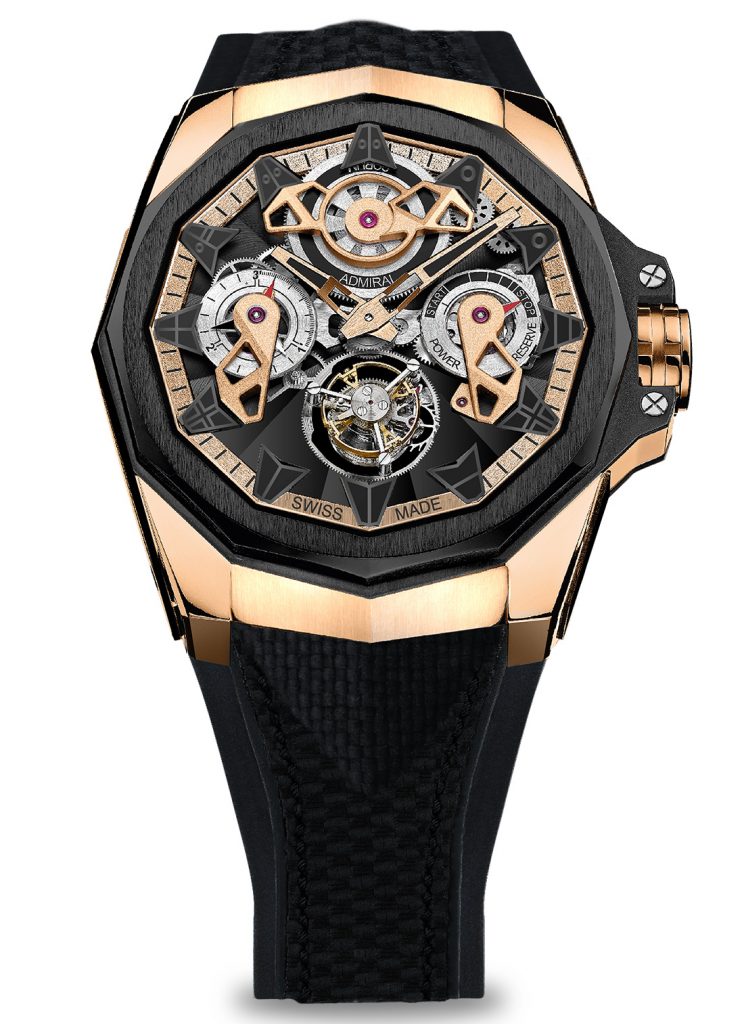 The timepiece is fitted with a dodecagonal-shaped case exclusive to the Admiral collection. The openwork dial reveals the mellifluous mechanism of the caliber, as well as CORUM's artistry and flare in technical watchmaking. Inside the 45 mm titanium case, the tourbillon is situated at 6 o'clock position. The futuristic design injects a sense of eagerness for sailing into the wearer's veins.
CORUM Global Brand Ambassador, Hu Bing, who not only was present to address the media community during the press conference in the day, he also presented the Golden Bridge Round 43 Tourbillon during the gala dinner where he demonstrated how the black DLC treatment adds depth and modernity to this unique piece, creating a stunning contrast with the famous baguette movement and the 5N gold-toned brass flange, breathing life into this very contemporary and powerful timepiece. The glistening tourbillon shines among the 18K rose gold geometric structure developed specifically by CORUM, which evokes the image of the most stunning and aspiring architecture.
Mr Soon Boon Chong, Global Sales and Marketing Director of Montres CORUM, remarked, "It is our greatest honour to have with us tonight our business partners, friends of the media and fellow watch connoisseurs from all over Asia to celebrate the debut of our innovative and eye-catching 2019 novelties. CORUM will continue to create watches by approaching uncharted destinations with bold inventiveness and a passion for perfection."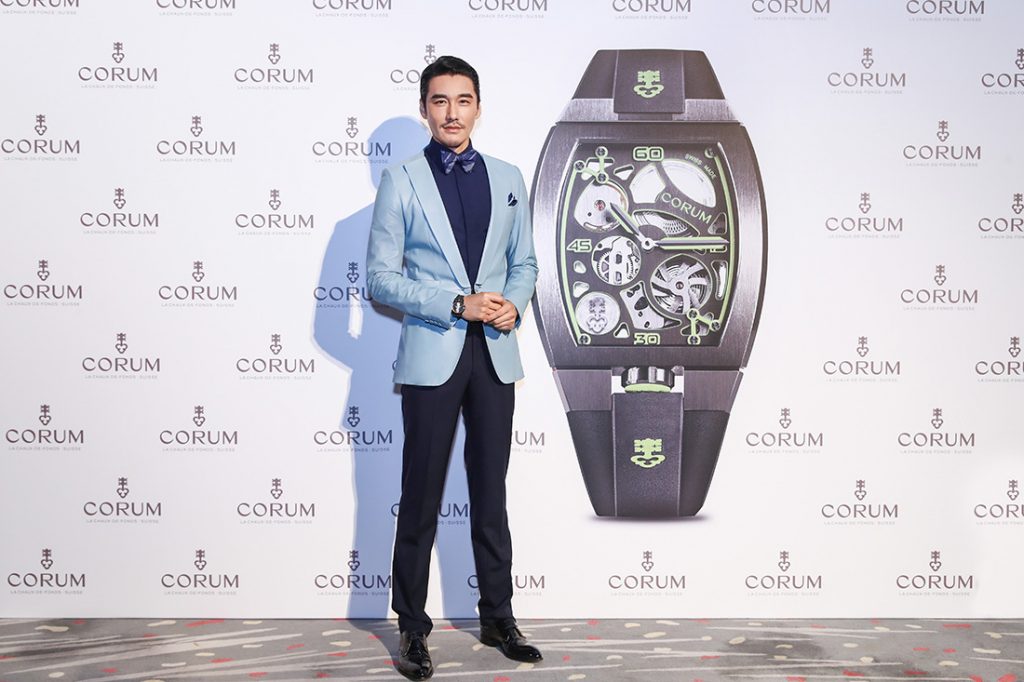 Hu Bing, Global Brand Ambassador of CORUM, remarked, "CORUM has never ceased to amaze and inspire me with their immense creativity and unparalleled craftsmanship. I am thrilled to be here to witness and experience CORUM's latest creations. It has been half a year since I was appointed Global Brand Ambassador, and I am still deeply moved by the brand's motto, 'Craft Your Dreams', as it reminds me of my unyielding attitude – accomplishing one's dreams with unremitting persistence. My striving-for-the best philosophy largely coincides with the brand's philosophy, which is why CORUM holds a special place in my heart."