A simple five-point guide to this common women's cancer.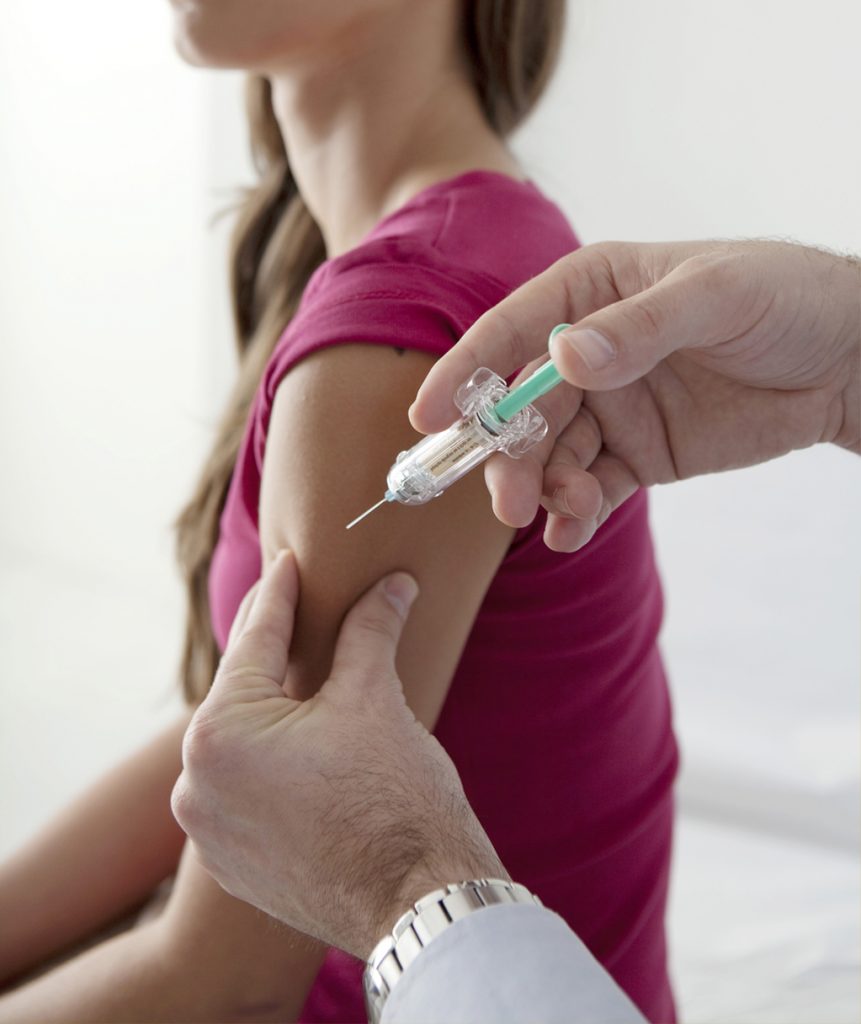 1. Cervical cancer is the seventh most common cancer among Singapore women.
The cancer starts in the cervix, which is located in the lower part of the uterus that opens into the top of the vagina. Almost all cases of cervical cancer are caused by certain strains of human papilloma virus (HPV), which is spread through sexual intercourse.

2. Cervical cancer does not often cause noticeable symptoms, especially in the early stages.
The biggest fallacy about many cancers, including cervical cancer, is the notion that it will cause obvious signs such as pain or swelling. In the early stages, cervical cancer has few or no symptoms. If there are symptoms, these may seem quite innocuous and may be overlooked. Signs include vaginal bleeding after intercourse, bleeding between menstrual periods or after menopause, or vaginal discharge that is blood stained or foul smelling. It is important to be aware of these changes and see a doctor for a check-up if you notice any of them.

3. Early detection can lead to greater chances of a cure.
One way to detect and prevent cervical cancer is to have regular Pap smears. Before HPV infection progresses to cancer, it causes a pre-cancerous condition called dysplasia. This 100% treatable condition can be detected by a Pap smear, which can help detect precancerous changes of the cervix that cannot be spotted with the naked eye. The later cervical cancer is detected, the greater the chance that the cancer can spread to the bladder, intestines, lungs and liver. Women aged 25 and above who have had sex should schedule regular Pap smears.

4. It can be prevented!
HPV vaccination is the best and safest way to protect against different types of HPV infection. As with all vaccines, the HPV vaccine is effective before there is any infection and the maximum benefit of vaccination occurs when the vaccines are given before the start of sexual activity. The vaccines are approved for use in girls from the age of nine. Women who are sexually active, however, may still benefit from the vaccine, as they may not have been exposed to the HPV sub-types covered by the vaccine. After vaccination, it is important to continue going for regular Pap smears as the vaccine does not provide protection against 100% of cancer-causing HPV sub-types.

Another way to prevent HPV infection is to use condoms, which can greatly reduce the risk of the virus spreading.

5. It can be treated, especially if detected early.
Precancerous and early-stage cervical cancer can be completely cured through removing the abnormal tissue. This can even be done without affecting the uterus or damaging the cervix and maintaining fertility. In later-stage cancers, more cells will need to be removed, incurring higher risks of premature birth or having a low birth weight baby. In more advanced stages, removal of the uterus, surrounding tissue, lymph nodes and the upper part of the vagina may be needed to ensure the best results. This again underscores the importance of early vaccination and regular Pap smears.