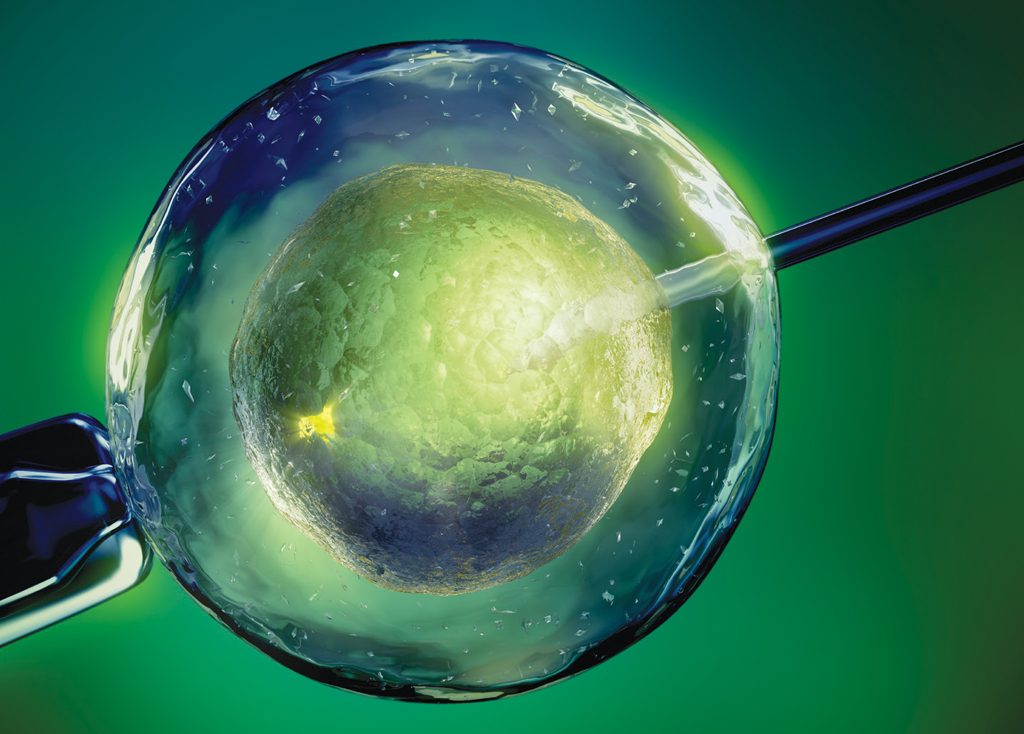 In Vitro Fertilisation, or IVF, refers to the use of laboratory techniques to bring the egg and sperm together outside of the woman's body.  Sometimes also referred to as an Assisted Reproductive Technique (ART), IVF is not a single procedure but rather a series of treatments that have many stages.
Firstly, the mother undergoes a series of hormonal injections to stimulate egg production, causing her ovaries to produce an excess of eggs. Once ready, these eggs are then retrieved with the help of a vaginal ultrasound while the mother is under anaesthesia. They are then fertilised with the sperm – to form embryos – in the laboratory before being transferred back into the woman's womb.
In order to optimise the sperm and egg quality, couples should keep as healthy as possible through diet and exercise, and by making appropriate lifestyle choices. Chronic medical conditions such as diabetes should be brought under control, and both the mother and father should avoid alcohol, caffeine and cigarettes.
Men should avoid going to hot baths and saunas (as the excess heat may be bad for the sperm) and avoid medications that can adversely affect sperm function. Antioxidant supplements such as vitamins A, C and E can also be taken to improve sperm quality. Women, on the other hand, should ensure that they are immune to rubella (as infection during pregnancy can lead to congenital birth defects) and take folic acid supplements to lessen the chances of birth defects such as spina bifida.
In order to increase their success rates, a thorough gynaecological evaluation should be undertaken. Sometimes, laparoscopic surgery may be recommended before IVF to assist with the treatment of swollen fallopian tubes, fibroids, ovarian cysts or endometriosis.
Although IVF has a relatively high success rate (30 to 40 percent pregnancy with a 20 to 30 percent take-home live-birth rate; these rates are higher for younger women under age 35), the process is very involved – requiring daily hormonal injections – and may therefore be both physically and mentally stressful for the couple involved. For this reason, couples often wait and only use IVF as a "last-ditch" attempt. However, if the couple wants the best chance of conception, IVF may be advised earlier in cases where a woman is older (approaching the age of 40 years) or where her ovarian reserve or egg count is low. This is because, as a woman ages, her ovarian reserve and egg count both starts to decline.