Though as natural as can be, pregnancy is no easy matter. Especially for first time mothers, this can be a mix of joy, excitement and trepidation. To ensure healthy development of the baby and a smooth delivery process, mothers-to-be are recommended to undergo some prenatal investigations. These include a first trimester dating scan which can aid in the confirmation of a date of delivery and a nuchal translucency scan which screens of Down's syndrome. At the 20th week, a foetal anomaly scan can be helpful in assessing the growth and development of the baby.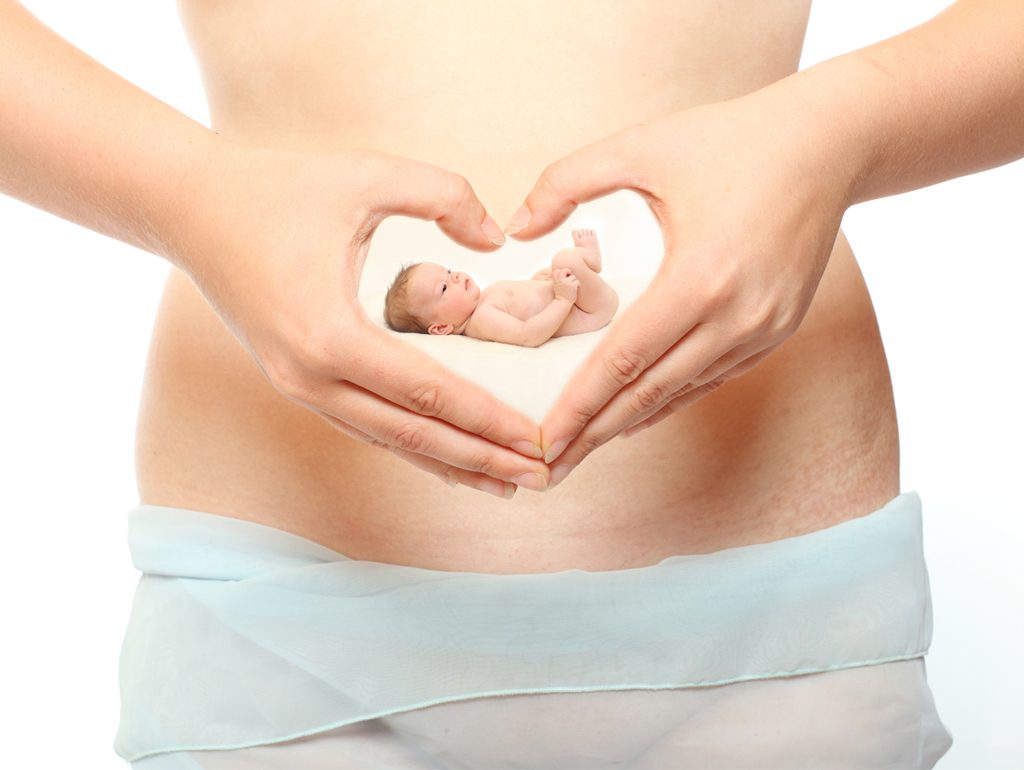 Preparation For Pregnancy
Pregnancy is an ongoing, dynamic process because the baby grows and develops every day. As such, regular check-ups by an obstetrician are important to ensure maternal and foetal health and to prepare the mother for delivery. During these visits, the growth and position of the baby will be closely monitored. This information will enable the doctor to provide advice on timing and type of delivery.
As the baby receives nutrients derived from the mother's diet through the placenta, it is important that mothers-to-be should always observe a healthy lifestyle and diet as these can influence how the baby grows. It is generally well-recognised within the medical community that babies born underweight (< 2.5kg) are at an increased risk of developing chronic diseases such as diabetes and heart disease later in life. To ensure that the baby grows to the maximum genetic potential, it is necessary for the mother to maintain a healthy, well-balanced diet which includes all the primary food groups – namely carbohydrates, fruits, vegetables and proteins.
Supplements For The Mother
Even with a healthy diet, certain supplements are advisable during pregnancy. These include iron, calcium and especially folic acid. Folic acid is essential for the development of the nervous system and is not commonly found in high amounts in most food types. Insufficient folic acid during pregnancy may lead to birth defects such as spina bifida – an abnormality in the formation of the spinal cord. Studies have shown that daily administration of folic acid supplements prior to conception until at least 12 weeks into pregnancy can effectively decrease the incidence of spina bifida.
It should be noted, though, that not all supplements are recommended during pregnancy. Excessive amounts of vitamin A and its derivatives (such as retinoic acid and isotretinoin, which may be used in the treatment of severe acne), have been shown to be teratogenic. In addition, alcohol should be avoided as its consumption is linked to foetal alcohol syndrome, which can manifest as craniofacial abnormalities, neurological defects and learning disabilities. Caffeine, however, may be permitted if taken in moderation. Since pre-natal dietary plan and supplementation is complicated and potentially dangerous, pregnant mothers are advised to discuss with an obstetrician before starting on supplements.
When The Day Comes
When the projected date of delivery is nearing, mothers can speak with the doctor to understand more about the delivery process and options for pain relief. Antenatal classes are also available and are usually helpful for first time mothers to prepare them for delivery. After delivery, it is important for the mother to continue with a healthy diet and consume more calcium and fish oils especially if breastfeeding. Generally, the postnatal recovery period lasts for 6 weeks.
During this period of time, the mother's body and hormone levels gradually return to a non-pregnant state. If a Caesarean section was performed, analgesics can be taken for pain control and vitamin C is recommended to promote wound healing. To ensure smooth and complete recuperation, mothers are advised to attend postnatal obstetric visits during which wound healing will be monitored. It will also be helpful for the husband to provide support whenever possible – both during pregnancy and after delivery.