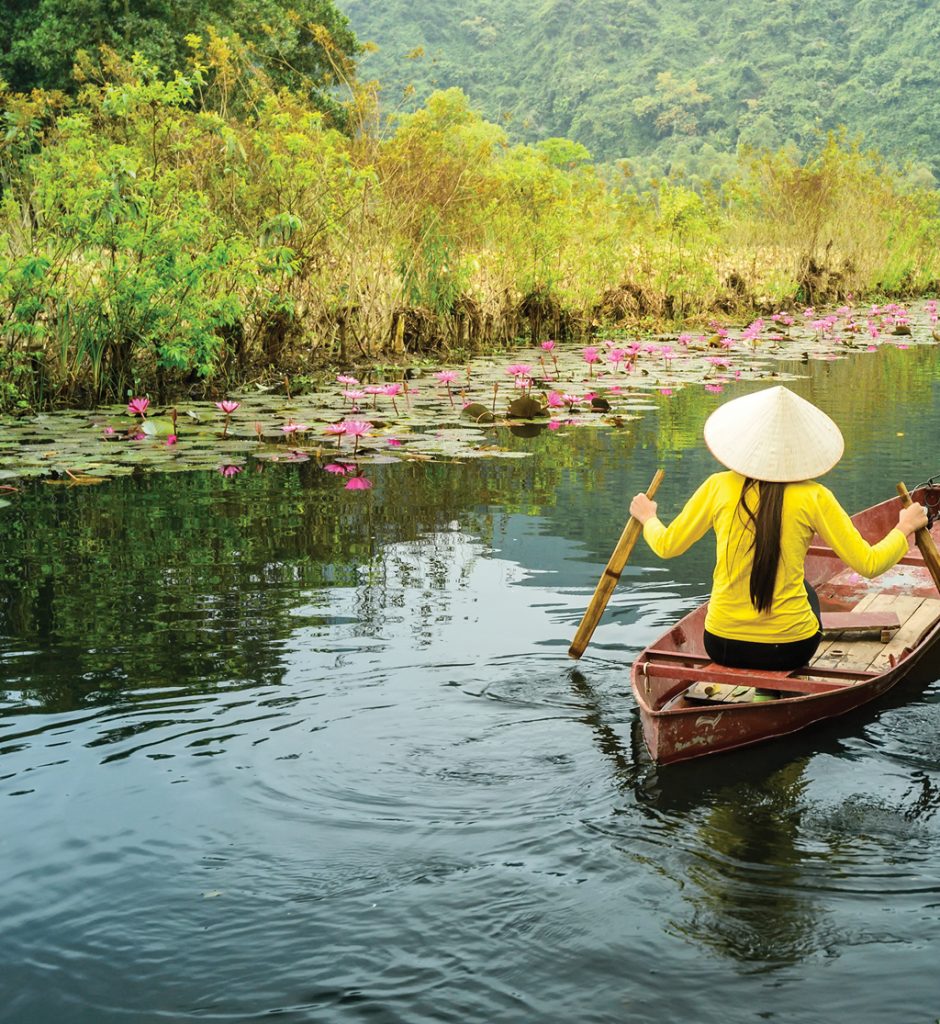 Hanoi is a melting pot of traditional influences and modern niceties, all fused into a marvellously exotic spirit. Here is how you can experience the best sights and sounds of Vietnam's scooter-infested capital in three days.
Day 1
Stop1: Old Quarter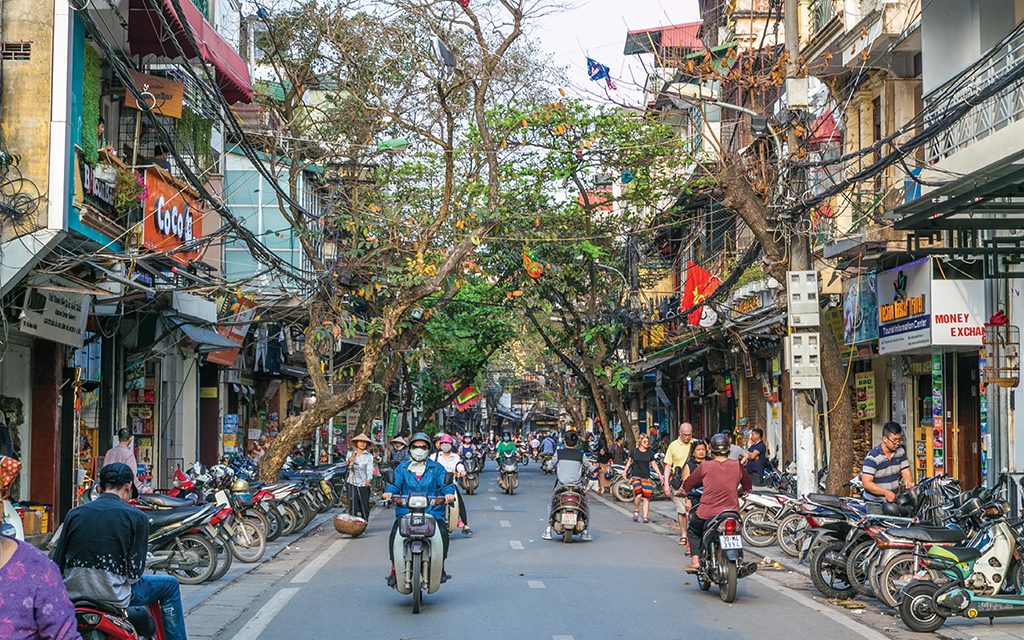 Upon arrival, fuel up for the day with Vietnam's most iconic dish: pho. The bowl of delicious broth, rice noodles, slivers of beef, coriander, bean sprouts and mint leaves is traditionally served for breakfast. Any of the myriad street stalls would do the trick; if you prefer to dine at a restaurant, Pho 10 at 10 Ly Quoc Su Street has received the stamp of approval from both locals and travellers.
After a satisfying meal, get to know the legendary Old Quarter and learn the art of crossing the road amid chaotic traffic. The district teems with classic characteristics of the country — pots and pans concocting appetising snacks, eager vendors touting knick-knacks. Each street in this busy area is dedicated to a specific type of trade, such as tailor and textile shops.
Wandering though the Old Quarter will bring you to several historical sites, including St Joseph's Cathedral, Museum of Independence and Bach Ma Temple. If you need a coffee break, try the delicious ca phe sua chua (coffee with yogurt) at Hanoi House Cafe or Cong Caphe. Both offer a plethora of people-watching opportunities.
Stop 2: Hoa Lo Prison
Next, take a sobering walk down memory lane at Hoa Lo Prison. Built by French colonialists to contain political activists and independence agitators, it was later used by North Vietnam to hold American prisoners of war, who nicknamed it the Hanoi Hilton, during the Vietnam War. The prison is now a museum, though the exhibits may not necessarily accurately portray the historical events.
For lunch, check out Quan Goc Da for an assortment of banh (bread), meat dumplings, sweet and savoury doughnut-like cakes and spring rolls. Those who prefer a classic Hanoi speciality, the 100-year-old Cha Ca La Vong, which serves only one dish — cha ca (grilled fish), is a must-visit.
Stop 3: Hoan Kiem Lake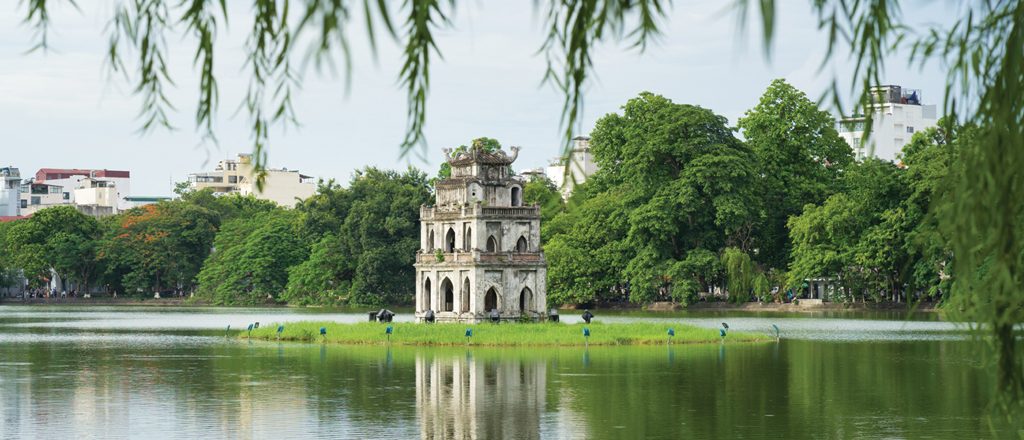 After lunch, catch a breather at Hoan Kiem Lake, where locals gather for tai chi and evening dance sessions amid mist-kissed foliage. On the other side of the lake sits an islet that houses Turtle Tower and Ngoc Son Temple. You can also stroll to Vietnam National Museum of History, which displays ceramics, statues and tablets dating back to Vietnam's prehistory. Head over to Hang Gai Street and plonk yourself at Cafe Pho Co for a mean cup of ca phe trung (Vietnamese egg coffee) and a mesmerising view of the lake.
Stop 4: Temple of Literature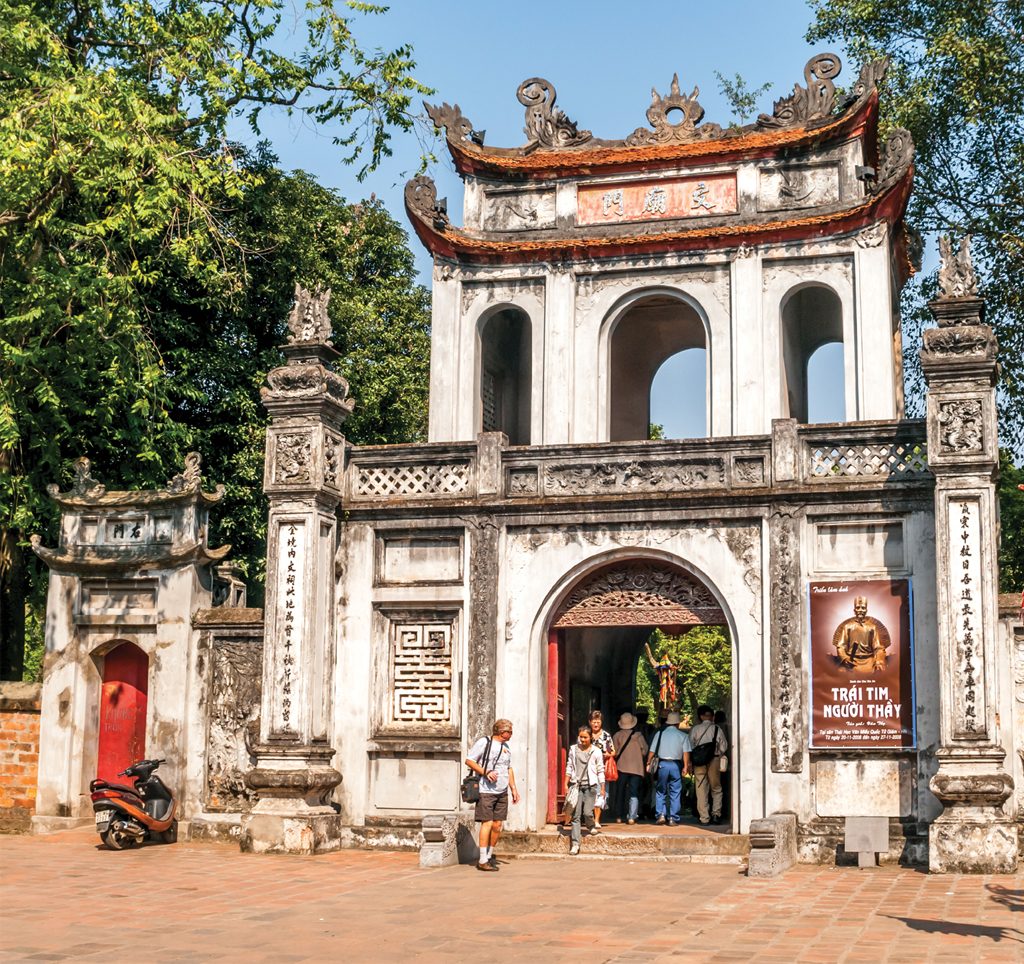 Before the sun goes down, make your way to the picturesque Temple of Literature, Vietnam's first university. A Confucian institution built over 1,000 years ago, it is now home to lush gardens, grand archways and traditional Vietnamese houses with their distinctive red-tiled and upturned roofs.
Stop 5: Bia Hoi Junction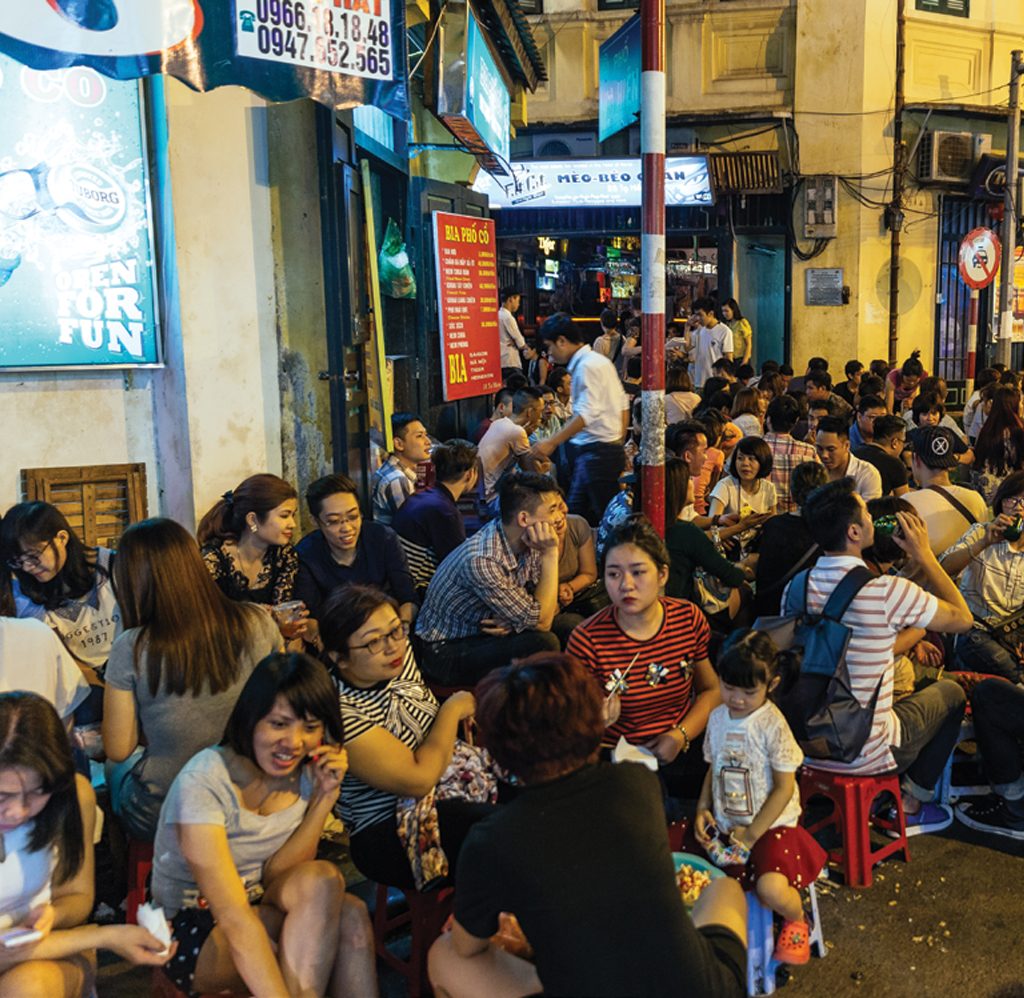 Wrap up your day at Bia Hoi Junction, the quintessential nightlife spot in Hanoi. Through the night, you will see throngs of people sitting on colourful plastic stools with pints of freshly brewed bia hoi (Vietnamese draught beer) in hand. Makeshift stalls sell a variety of snacks, such as skewered meats, steamed peanuts and fried tofu.
Looking for something more substantial? Hop over to New Day Restaurant or Bun Cha Hang Manh for some mouthwatering bun cha — grilled pork served with rice noodles and herbs with a side of dipping sauce.
Day 2
Stop 1: Ho Chi Minh Mausoleum
Start your day with breakfast at Hanoi Social Club, one of the city's trendiest cafes. Next, head to Ba Dinh Square (also referred to as Ho Chi Minh Quarter), where you can catch a glimpse of the embalmed body of Ho Chi Minh — the founding father of modern Vietnam — at the Ho Chi Minh Mausoleum. Every day, there are long queues of locals and foreigners who come to pay respects to the national hero.
While you're there, visit the Ho Chi Minh Complex, which comprises House on Stilts, which the revered leader had built to replicate his childhood memories, as well as a museum venerating all things Ho. Ba Dinh Square also showcases Hanoi's French colonial monuments, such as Presidential Palace, once the residence of the Governor General of Indochina.
Stop 2: Hanoi Citadel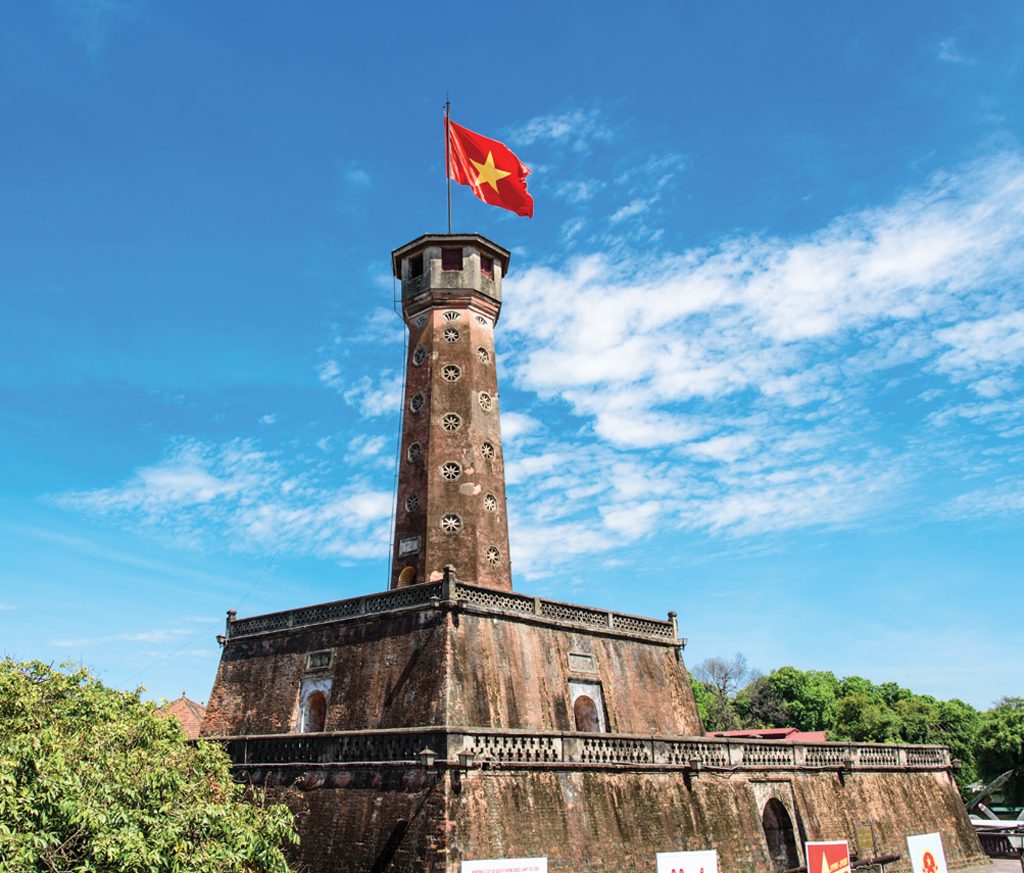 Located opposite the Mausoleum, Hanoi Citadel was the original military precinct of the city. The demolition of the National Assembly building in 2008 uncovered a trove of artefacts from Vietnam's dynastic and colonial periods. Hanoi Citadel opened its gates to visitors only in 2010 and became a World Heritage site in the same year.
Stop 3: West Lake
A short walk brings you to the expansive West Lake, whose banks are lined with temples. Continue down a tree-lined path that crosses the lake and you can observe locals praying and taking part in ceremonies at Tran Quoc Pagoda, the oldest Buddhist temple in Hanoi.
Stop 4: Tay Ho District
Previously an enclave of villas for Vietnamese royals, Tay Ho now buzzes with a vibrant mix of studios, boutiques and restaurants. Xuan Dieu Street makes an ideal starting point for exploring this forward-looking neighborhood that also celebrates its past.
Don't miss the Tay Ho weekend market for artisanal products, such as hand-pressed honey. You can also browse in an array of shops, such as Lacquer and More and Module 7, which retail items that feature a combination of traditional techniques and contemporary designs, as well as stores like Betterday and Better World Hanoi, which sell fair-trade and organic products, such as essential oils and handicrafts. Spare some time at Hanoi Design Centre, a building that houses a gallery, shops and an education facility.
When you are tired, a good place for refreshments is Oriberry, a lakeside café serving single-origin Vietnamese coffee. While you can still find pho and banh mi along the streets, why not take the chance to try the establishments (such as Kobala Restaurant and Dieu's Cuisine) that adapt Vietnamese ingredients to create innovative fare?
Stop 5: Hanoi Cooking Centre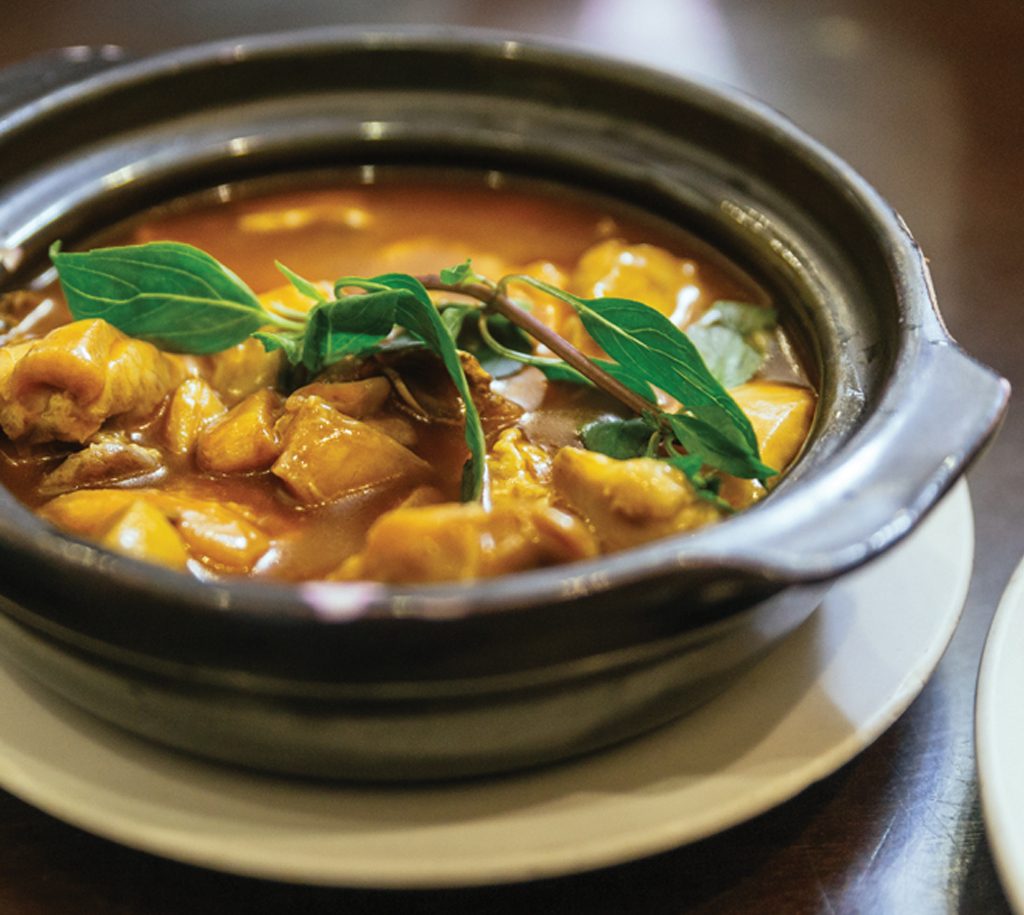 Gain a deeper appreciation of the flavours, history and culture of Vietnamese cuisine by joining a cooking class or a street eats and market tour by Hanoi Cooking Centre. Under the guidance of experienced chefs, you will learn how to prepare dishes such as spring rolls in rice paper, and claypot chicken in ginger, garlic and fish sauce. At the end of the class, you get to sample the fruits of your labour.
Stop 6: La Badiane
After a long, fulfilling day, treat yourself to great food and drinks. For a refined dinner, make a reservation at La Badiane. Wind down in the verdant courtyard as you tuck into Mediterranean-inspired fare with an Asian twist. End the night at Summit Lounge, a rooftop bar perched on the 20th floor of the luxurious Pan Pacific Hanoi, which offers a spectacular view of the West Lake and a tantalising list of cocktails.
Day 3
Stop 1 : Ninh Binh
Take a little jaunt out of the hectic city to Ninh Binh. Located in northern Vietnam, the province requires a two-hour train or bus ride from Hanoi. As the scenic spot is still relatively under the radar, it is perfect for those seeking an idyllic respite.
Offering some of the most magnificent natural landscapes in Southeast Asia, this is where you can experience the rural and authentic side of Vietnam. As distances between sights are significant, you will need to organise your own transport — you can rent a motorbike or bicycle from hotels or travel agents. The roads here are rather flat and decent for riding.
Stop 2: Trang An Landscape Complex
A UNESCO World Heritage Site, Trang An Landscape Complex is an impressive collection of huge limestone karst cliffs blending in with lavish greenery. The best way to enjoy the amazing scenery is aboard a boat that takes you through the numerous caves, temples and valleys. Riding on a tiny boat against the backdrop of majestic mountains is surreal and guaranteed to relax your body and mind.
Stop 3: Hoa Lu Ancient Citadel
Close to the Trang An grottoes is Hoa Lu, the ancient capital of the Dinh and Le dynasties. The reminders of its glorious past are encapsulated by the royal temples of the early Le reign.
Stop 4: Tam Coc Rice Fields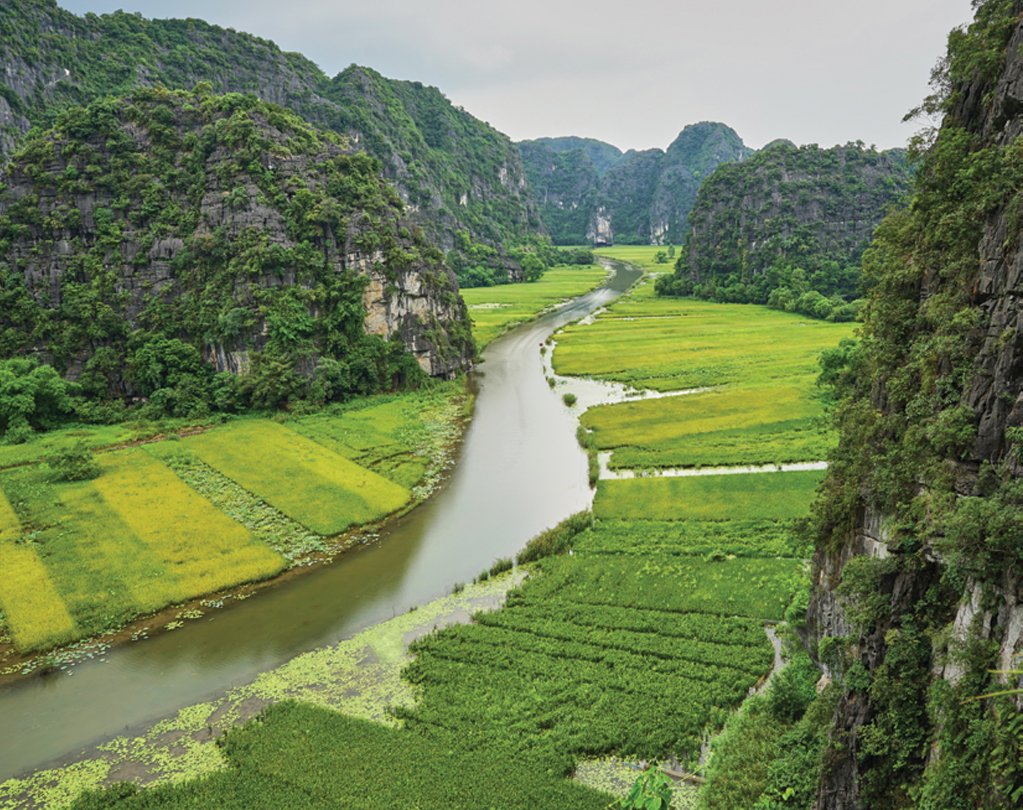 Surrounded by dramatic limestone outcrops similar to those found in Ha Long Bay has led this area to be nicknamed Ha Long Bay on Land. Instead of taking a boat ride (the hotspot for scammers and touters), explore the rice fields on a bike. This gives you the rare opportunity of witnessing how locals live and work on the fields. The experience of cycling along the paddies and interacting with the people will become fond memories to look back on. From May to October, the weather in Ninh Binh is hot, humid and rainy. However, this season is also when the rice fields look their best — green, vivid and stunning!
TOP 5 EAT IN HANOI
1. STREET FOOD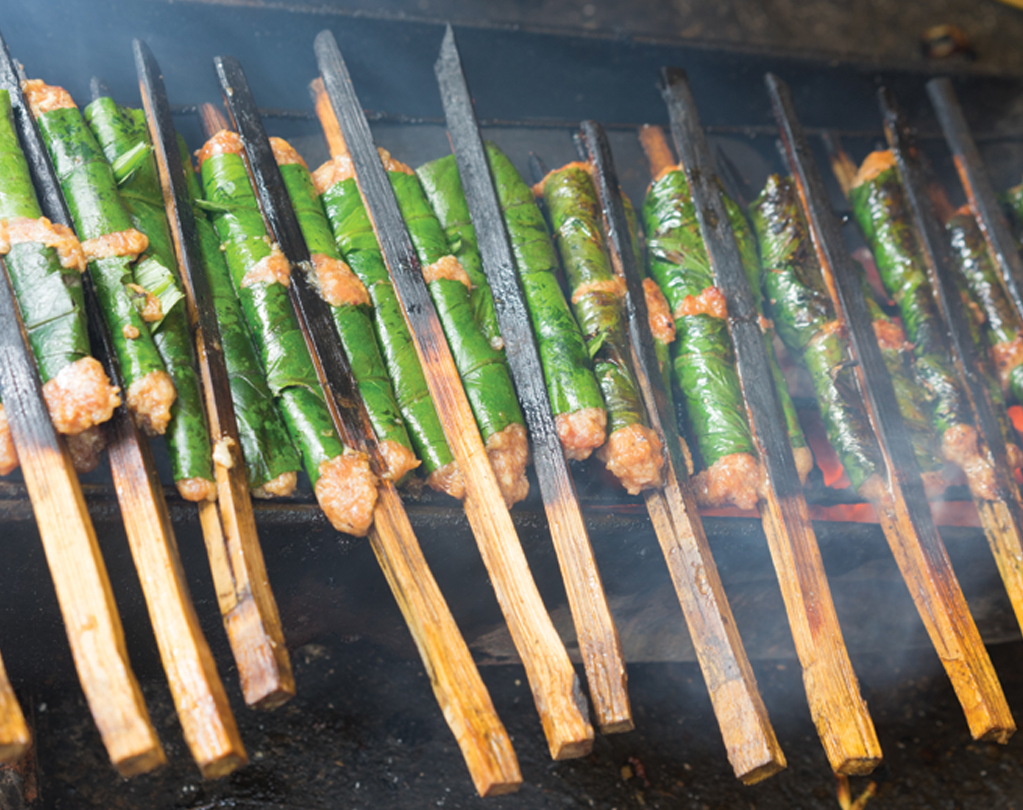 We recommend: 10 Ly Quoc Su Street, Tong Duy Tan Street, Ta Hien Street
2. LOCAL DELICACIES (SUCH AS BANH MI, BUN CHA, SPRING ROLLS AND PHO)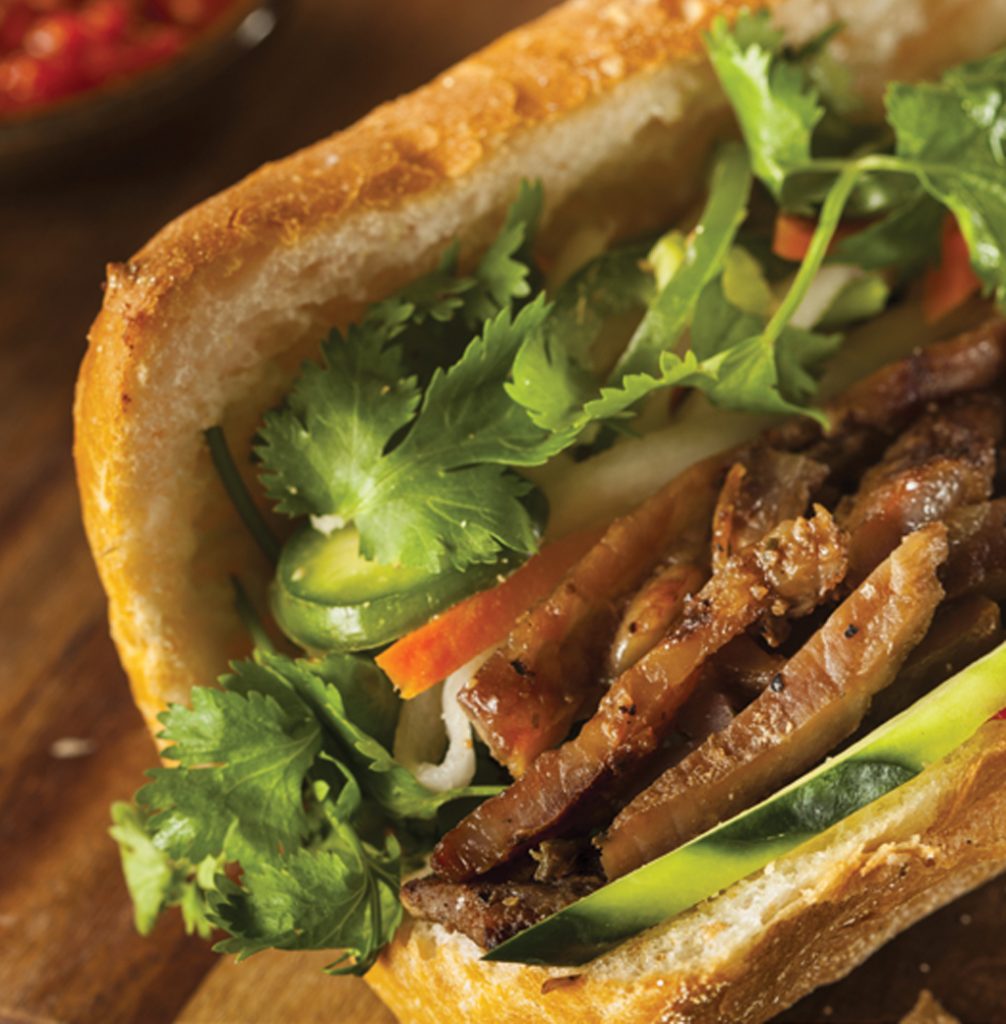 We recommend: New Day Restaurant, Chim Sao, Madame Hien Restaurant
3. COFFEE
We recommend: Hanoi House, Giang Cafe, KafeVille
4. WESTERN CUISINE
We recommend: Chien Beo (steaks), L'Epicerie du Metropole (pastries), La Badiane (French-Vietnamese fusion)
5. BARS
We recommend: Summit Lounge, Standing Bar, Bar Betta
TOP 5 BUYS IN HANOI
1. LINEN, SILK AND COTTON
We recommend: Kenly Silk, Duc Loi, Hang Gai Street
2. EMBROIDERY
We recommend: Tan My Design, Nha Tho Street, Dong Xuan Market
3. SOUVENIRS
We recommend: Thang Long Gallery, Thai Khue, Ly Quoc Su Street
4. LACQUERWARE
We recommend: Marena Hanoi, Minh Tam, Lacquer and More
5. ETHNIC HANDICRAFT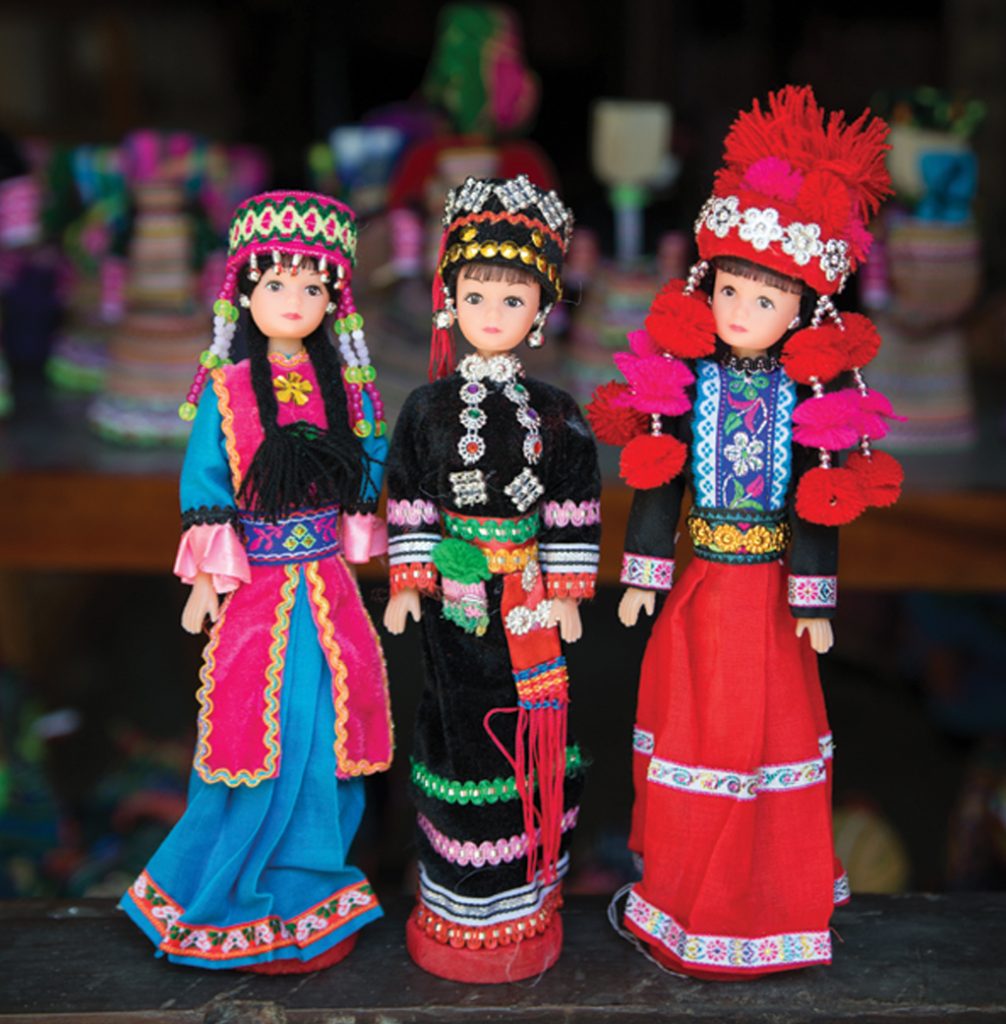 We recommend: Craft Link, Indigo Store, Mekong Quilts