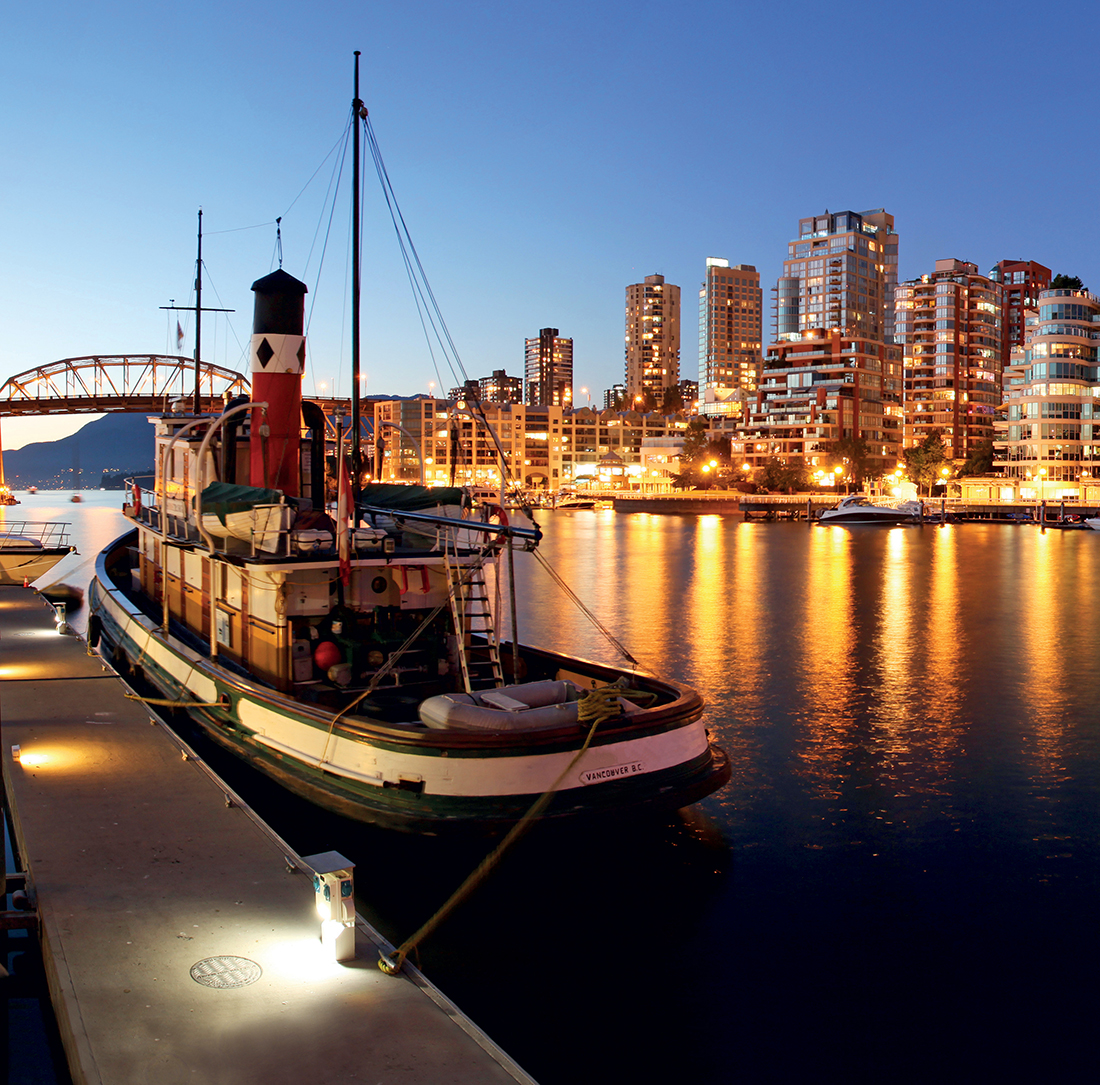 This coastal seaport city is always mentioned in lists of the best places to live and it's easy to see why. Where else in the world can you ski in the morning, golf in the afternoon and then take your yacht out for a sunset cruise? And if all that isn't quite your cup of tea, there's also plenty of excellent shopping that easily rivals the world's best high-end options, including Orchard Road. There's also a universe of good eats, from Michelin-starred restaurants to gourmet food trucks to cosy coffee stops and cafes. Here's our list of must-dos for one of Canada's prettiest cities.
Bike along the seawall at Stanley Park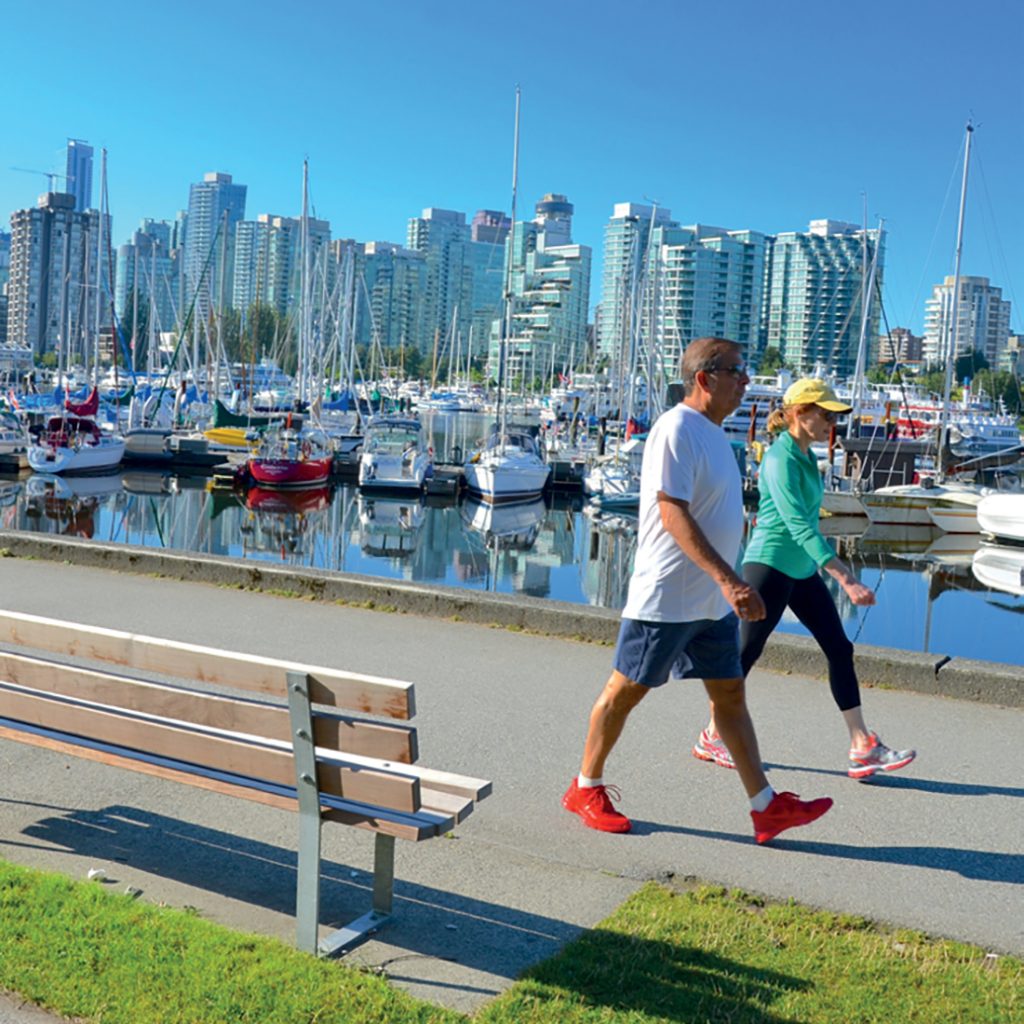 This park is the jewel in Vancouver's crown, and should be your top priority should you only have a day. The best way to explore this 400-hectare park is on a bicycle. If your hotel doesn't provide a complimentary cruiser, you can rent from the shops near the park.
Hit Vancouver Aquarium (Canada's largest and home to an extremely cute family of beluga whales) first, then head to Brockton Point to check out the totem poles. Then circle around to Siwash Rock before settling in for happy hour along gorgeous English Bay. Don't miss the ever-changing views of the Burrard Inlet and the North Shore mountains as well.
Grouse Mountain
If your knees work and the weather is good, hike the Grouse Grind, a trail whose brevity (it's only 2.9km long) belies how insanely steep it is. If not, we ride the Skyride gondola up.
Either way, epic views of Vancouver are your reward when you arrive at the top, along with a glimpse of Mount Baker on a clear day.
Insider tip: Grouse Mountain offers a great deal, make an advance reservation for dinner at the top-notch Observatory and get a free Alpine Experience ticket for each of your guests on the day of your dinner! The ticket includes access to the Skyride and mountaintop activities.
Shop till you drop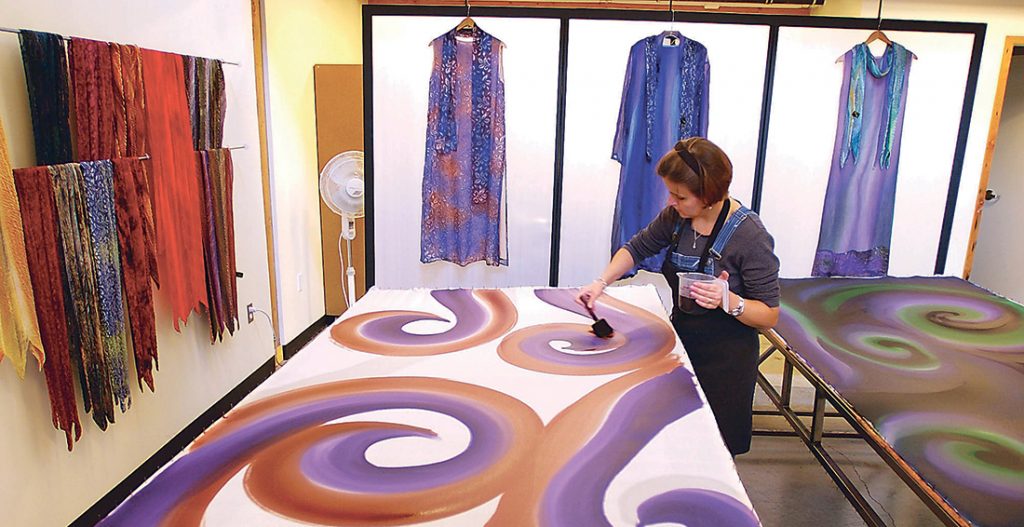 For retail therapy, most visitors head to Robson Street. To the casual observer, it's pretty much a clone of Orchard Road, lined with the usual luxury brands and a smattering of local favourites. If that doesn't appeal, head to Granville Island for First Nations artwork, quirky jewellery and unusual crafts. Don't miss the huge Public Market, where you can buy the best of the province's produce, such as artisanal cheeses, charcuterie and chocolate.
After Granville Island, head to neighbouring Kitsilano on West 4th Ave for a more bohemian variety of shops, an antidote to Robson Street.
Stop at Ayoub's Dried Fruits & Nuts to sample some Turkish Delight, make a pilgrimage to the original home of cult yoga brand Lululemon, and round it off with another spectacular English Bay sunset (this time from the opposite side of the bay) from the deck of The Boathouse Restaurant.
Ride the (aqua) bus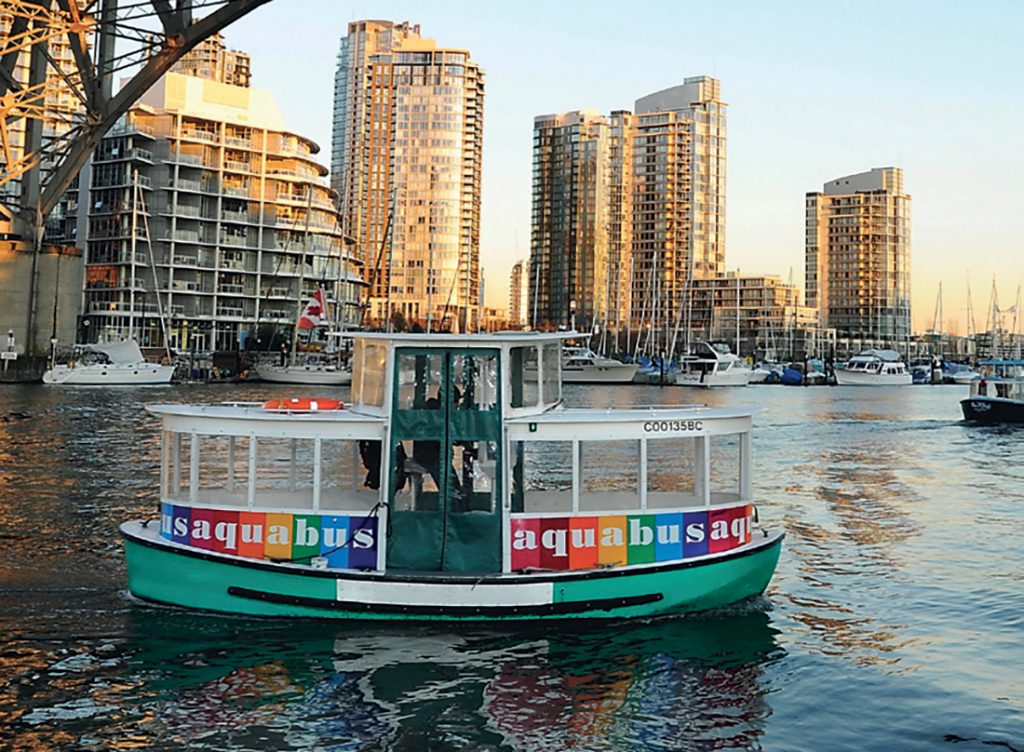 Another fun day trip is to explore False Creek by ferry or sea bus — Vancouver's traffic is notorious, so residents avoid the jams by taking to the water. Two ferry companies, False Creek Ferries and The Aquabus, link Kitsilano and Granville Island with spots further up the inlet.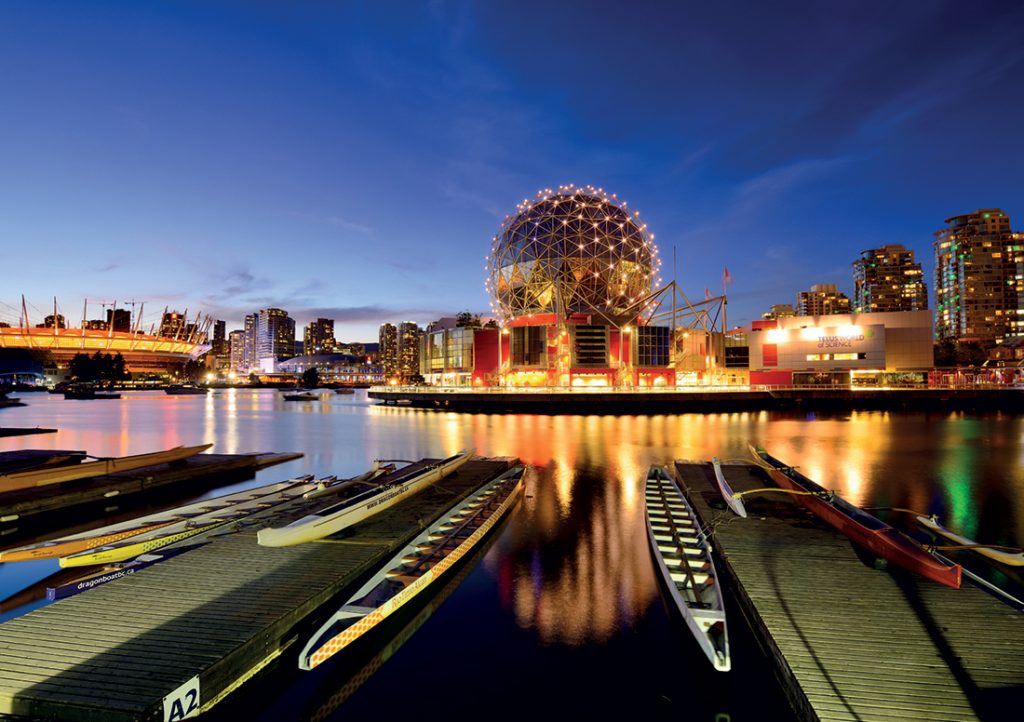 Science World is worth a visit, especially if you're in town when the museum puts on its annual murder mystery adult science night in October. Another point of interest is Yaletown, once the Western terminus for the continent-straddling Canadian Pacific Railway. The district is now known for its hole-in-the-wall gourmet cafes and hipper-than-thou shops.
Eat
This city is the best place to dine on Asian cuisine outside that continent. Thanks to an influx of Asian migrants, the Vancouver food scene features the best of Eastern cooking techniques with delicious ingredients from the Pacific Northwest. You can find top drawer dim sum (Chef Tony's — try the truffle-marinated chicken), ramen (Kintaro Ramen, with its ultra-rich broth), fusion tapas (Guu Otokomae is my favourite of the Guu series of modern izakayas), and omakase dining (Tojo's — great for sushi and stargazing). But don't just take my word for it.