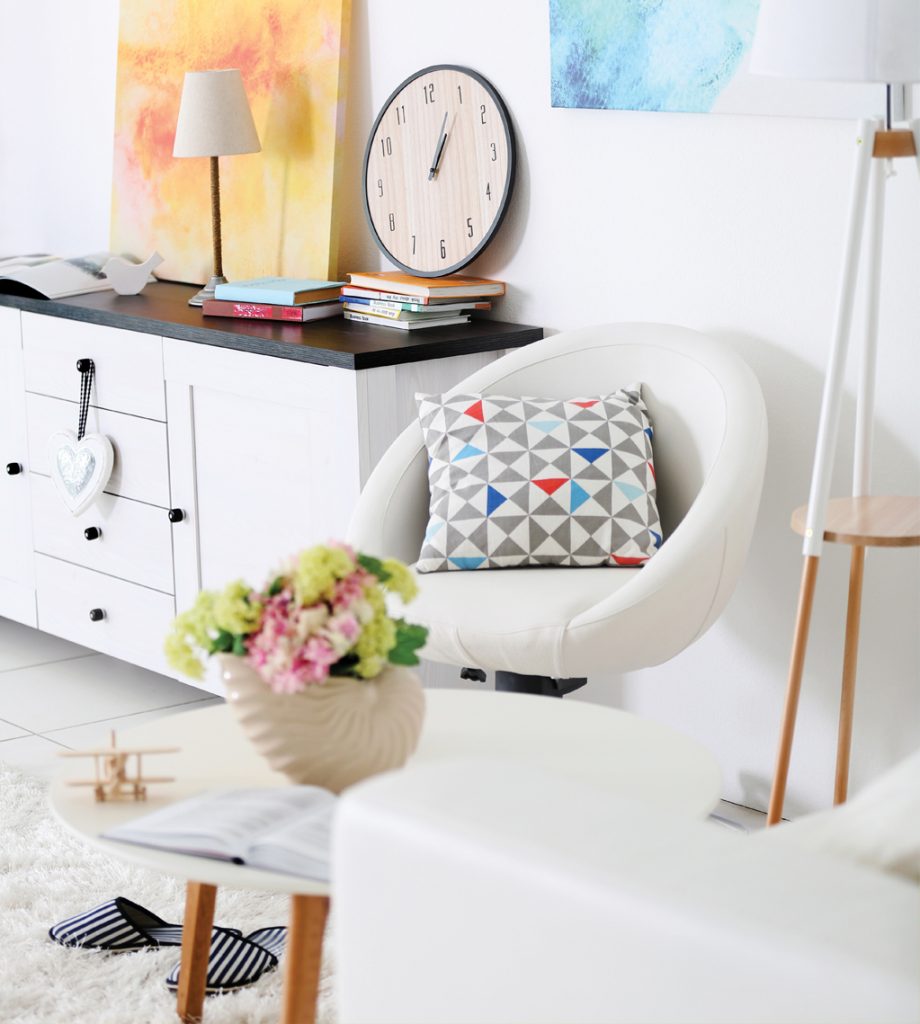 For a home to be healthy, it must first be clean, but work and social duties leave one with little time and energy to tidy up the house. For these people, domestic cleaning service providers are a godsend.
In a metropolis like Singapore, where most people spend at least 40 hours working every week, time is a luxury and getting help with domestic cleaning tasks has become a necessity.
Hiring a regular housekeeping service ensures that your home is well maintained by trained experts. There are now quite a number of firms providing such a service. Before engaging a domestic cleaning service, here are some tips on how to evaluate them.
DO YOUR HOMEWORK
It is natural to be wary about having strangers in your home. A good way to hire a trustworthy cleaning service is through referrals from your relatives, friends or neighbours. After shortlisting your options, prepare your questions or special instructions and contact the agencies for quotations. This gives you the opportunity to assess their responsiveness.
At the same time, check that the company is licensed and assess its reliability through online reviews. It also helps to find out how long the firm has been in operation, its reputation in the industry and the credentials of its employees.
INSURANCE
Professional cleaning service agencies should carry liability insurance and have a well-defined policy for situations when an item gets broken, damaged or goes missing in your home. This should provide you with some peace of mind. On your end, you may want to lock up valuable items and avoid leaving expensive-looking belongings around the house.
SET THE RATE
Most agencies offer one-time and regular cleaning services. The cost is dependent on the size and configuration of your house, your needs and how often you need the service, all of which adds to the manpower and hours required. For landed properties, cleaning companies will commonly propose a site visit to give an appropriate quote.
Additional services are usually available for an extra fee. It is recommended to work out a package rate with your chosen agency. Avoid unwanted costs by putting a cap on the number of hours that the cleaners should service your home.
PREPARE BASIC TOOLS
Some companies have their own equipment and supplies; others may only bring along the tools, expecting you to provide the cleaning agents. In the event that you are uncomfortable with the materials provided or are concerned about sanitary issues, you should prepare basic tools and supplies (such as vacuum cleaner, floor mop and toilet bowl brush) in your house.
What to Expect
The following cleaning services are commonly available in the market, but may vary among agencies.
Regular cleaning service
Throughout the house
Dust furniture and surfaces (including tabletops, chairs, picture frames, bookshelves)
Vacuum and mop floor
Wipe switch plates, door knobs and doorjambs
Clean windows
Fluff cushions and fold throws
Empty and reline wastebaskets
Bedroom
Dust exterior of cupboards and cabinets, TVs, tables and bed frames
Make the bed and change bedlinen (if provided)
Kitchen
Clean the sink, stove top and stove filter
Wipe worktop, backsplash, small appliances and exterior of cabinets
Remove and replace all items on worktop
Bathroom
Clean and wipe dry (sink, counter, shower area, bathtub)
Remove and replace all items on the counter
Change towels (if provided)
Clean mirror
One-time cleaning service
Occasions such as spring cleaning, post-renovation and pre- or post-moving call for extensive cleaning. Besides addressing your sanitising needs in the bedroom, toilet and kitchen, professional cleaners can also help relieve the tediousness of grooming these areas:
Wall corners
Exterior of lightings and ceiling fans
Windows and window grilles
Flooring
Add-ons
Nowadays, cleaning agencies have expanded their offerings to become a one-stop solution for all your household needs. Some value-added services include:
Laundry and dry cleaning
Ironing
Carpet cleaning
Curtain cleaning
Steam cleaning
Upholstery cleaning
Aircon servicing
Plumbing and handyman services
Floor maintenance (polishing and re-varnishing)
Electrical and wiring (repair and installation)
House painting and moving services
ACCESS TO YOUR HOME
If you are not at home during the scheduled cleaning session, you may choose to leave your house keys with the security guard, hide them (such as under a mat or in the shoe cabinet) or grant access via a keypad if your door is equipped with a smart lock. Essentially, both you and the cleaner should come to some agreement prior to the cleaning day.
DON'T FORGET YOUR FURKIDS
If you have pets at home, check that the agency's cleaners are comfortable working with them around, and if it costs extra. During the first cleaning session, it is best to introduce your furkid to the cleaner. You may wish to keep the animal in a space beyond the service area or ask the cleaner to help leave it in a safe spot outside the house and bring it back after the session.
SATISFACTION NOT GUARANTEED
Should the service fall short of expectations, communicate with the agency to ensure that your needs are met. In most cases, the same cleaner will be assigned to a particular household to build rapport. However, you may request for a fresh pair of hands if you are less than satisfied with the previous session — just be sure to check your agency's terms and conditions.
PUT IT DOWN IN BLACK AND WHITE
To protect your interests and prevent future disputes, it is important to document the abovementioned details in writing.