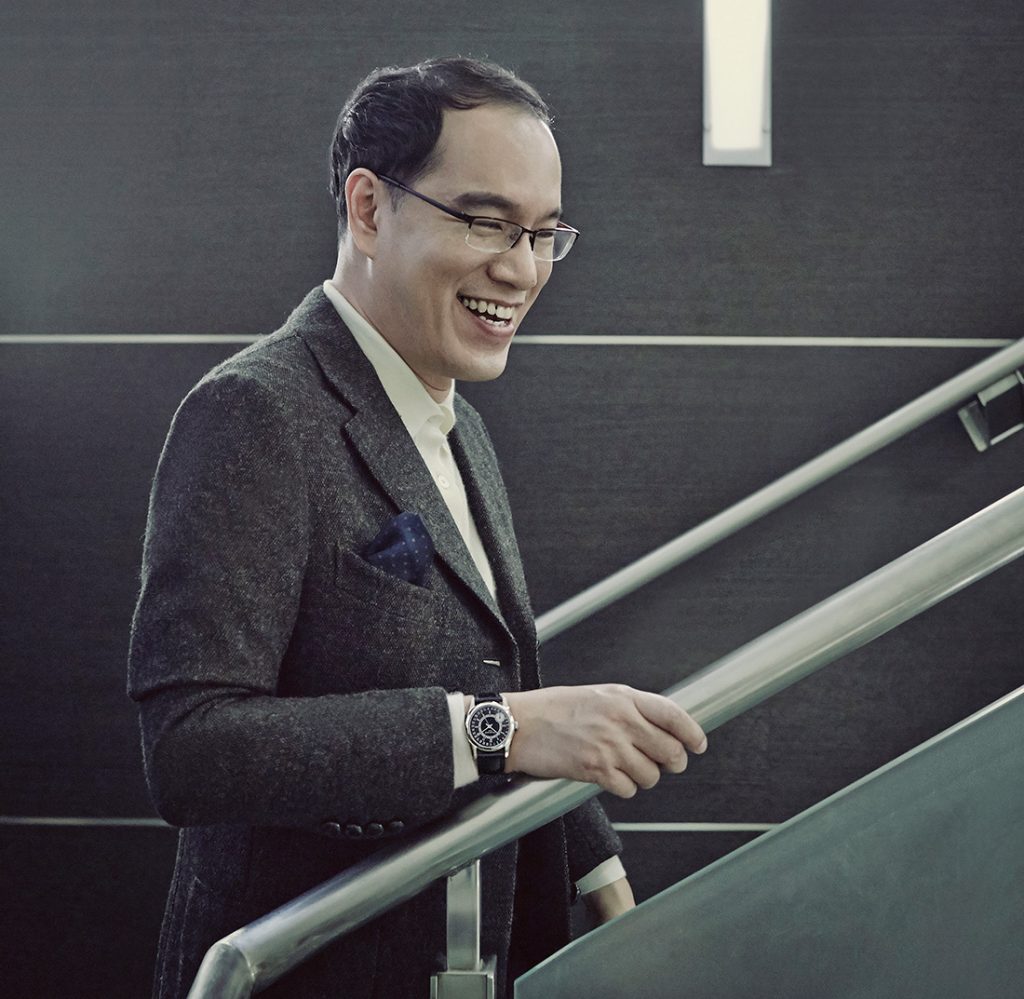 Having followed in his father's footsteps in becoming a doctor, Dr Ho Kok Sun has since carved his own path in the field of colorectal surgery, bringing it to new heights with a touch of candid humor.
Today, he talks to THIS Quarterly about what drove him to achieve what he did, and how he balances work and family for a meaningful life.
Inspiration from the Home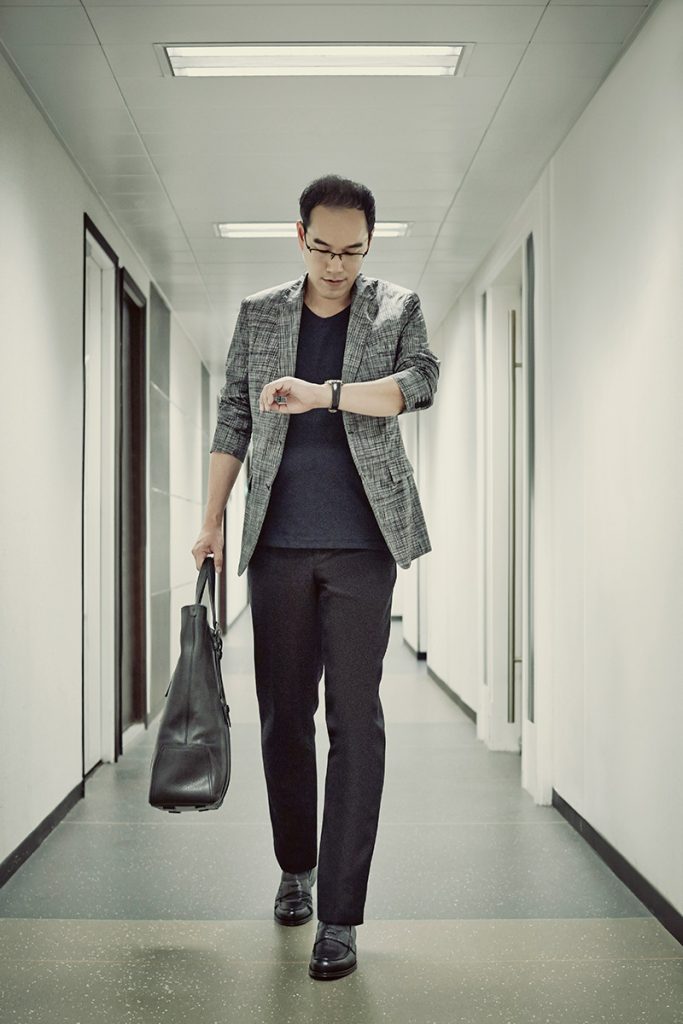 Dr Ho Kok Sun's dedication to his work and patients can be traced back to when he was just five or six years old, and all the time he spent idly waiting around in a car or in an office through his formative years. "I remember many Sunday morning family outings that ended up at the hospital when dad – who is a paediatrician – pops in to see his patients," recounts Dr Ho of his childhood.
His father's busy schedule meant that many family outings had been put to an abrupt end by sudden calls from work to attend to patients. Dr Ho's mother didn't drive and sometimes there wasn't time for his father to drop the family off at home first.
"On one hand, I wished I could just go home. It was frustrating to have our activities interrupted," he admits, "But it made my father a role model for me, because I could see his dedication."

Finding a Niche in Colorectal Surgery
To begin with, Dr Ho already knew he wanted to be a surgeon more so than a physician. Typically, a physician will see a patient, prescribe medication and monitor the patient's progress. A surgeon, however, wants instant gratification. "I see the disease, I cut it out and the patient gets better. That's it," he says with a laugh.
However, he is also quick to add that this does not translate to him always choosing the surgical route. To him, a surgeon's skill lies not only in his finesse in the operating theatre, but also in how he decides whether or not to operate at all.
With this vision of becoming a surgeon in mind, upon graduating from the National University of Singapore with a Master of Medicine in Surgery, he completed his general surgery training and went on to do his fellowship at the prestigious Cleveland Clinic in Florida.
At the time, his interest in general surgery stemmed from the fact that he could be exposed to a broad spectrum of situations, ranging from stab wounds to car accidents.
However, things took a turn after he observed some of the doctors who were sub-specializing in colorectal surgery at work. "The finesse, skill and efficiency with which they did the operation is a world apart from the 'generalists'," he marvelled. A specialized surgeon can remove the colon in one to one and a half hours, while a general surgeon might take up to four hours. "It was like seeing a skilled artist at work. That was when I decided to do this specialty."
Today, two decades on, he is one of the first surgeons in Singapore accredited to perform robotic colorectal surgery, with special interests in the field of minimally invasive colorectal surgery, including laparoscopic and single incision port techniques.
Philosophy & Mission
Apart from his own practice and caring for his patients, Dr Ho also strives toward a bigger picture goal – to get colorectal surgery recognized as a sub-specialty and groom new talent to enter the field.
His past and present leadership roles in numerous professional societies are also a product of his desire to teach, share and promote techniques and knowledge in colorectal surgery to other doctors. Partly a way to continue his own learning process and partly because he enjoys teaching, the most compelling reason for him is this: "It's a way of giving back to society," he says simply.
Dr Ho also believes strongly in a communicative doctor-patient relationship, making sure he takes the time to address patients' concerns and answer all their questions. And indeed, it is precisely this patient-centric focus that makes Dr Ho's practice most rewarding and also challenging at the same time. "The emotional aspect is probably more challenging than the technical aspect. It can be emotionally draining even just to give a patient his or her diagnosis. Also, you need to understand the family dynamics of each patient. Looking after a patient isn't just about taking care of one person, it's about the whole family."

Family First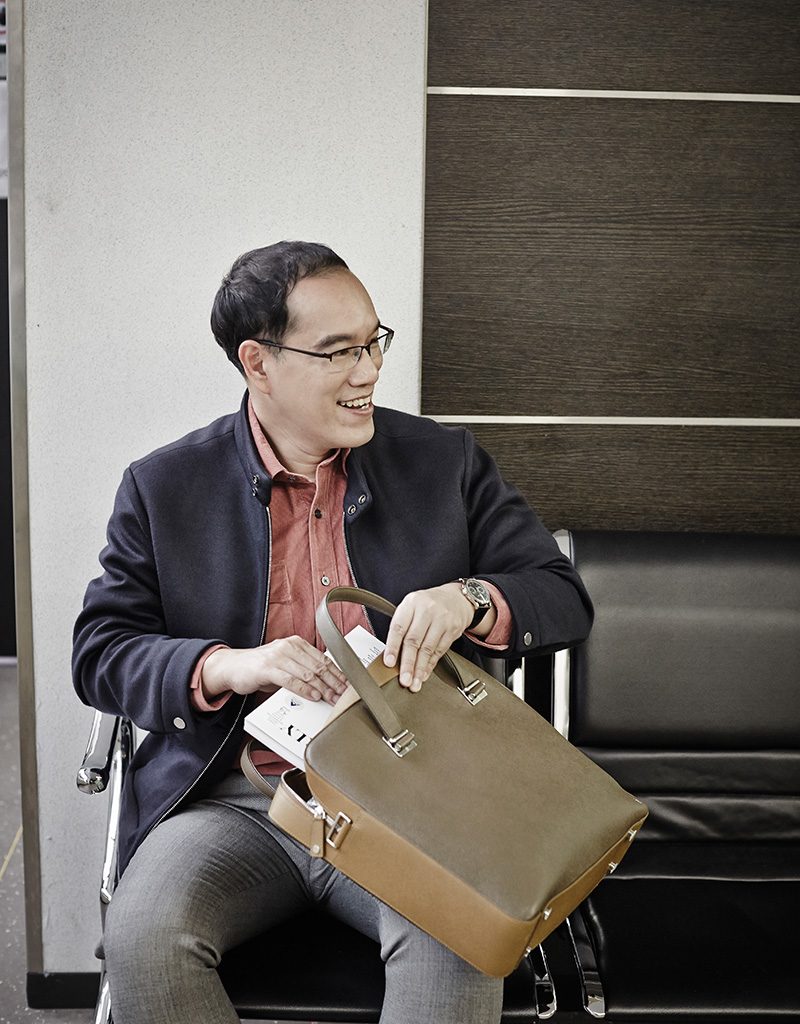 As devoted as he is to his work and his patients, what Dr Ho values most at the end of the day is no doubt his family, particularly his three children. The proud father likes to get away with his family once or twice a year in order to spend quality time with them.
"Work is work. Family is more important to me," he reflected. "Compared to everything that I achieved in my career, nothing makes me prouder than seeing my kids achieve what they want, because it means I'm doing something right. That, to me, is even more precious."